One controversial result of the murder of James Bulger was that his killers Robert Thompson and Jon Venables were both allowed to assume new identities following their release from prison.
Featured Image VIA
Whilst Thompson seems to have pretty much disappeared, Venables has been in and out of prison multiple times since his release back in 2007. Most recently he was convicted last year of possession of child pornography and is currently serving a jail sentence. It's because that he has reoffended and his anonymity was based on the fact that he was said to be rehabilitated that Bulger's father and uncle are now challenging the worldwide ban on his identity that was made in 2001 in the High Court.
Their solicitor-advocate Robin Makin said the following about the challenge:
The applicants consider that over 17 years on and with serious offending the experiment of 'anonymising' Jon Venables has not worked and that there is danger in seeking to continue with such a course.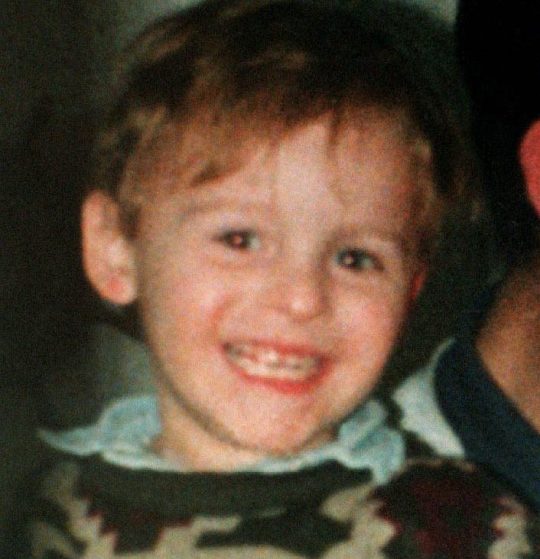 The case is being heard today and tomorrow in London by the President of the Family Division, Sir Andrew McFarlane, so we should have an idea by tomorrow night whether or not we'll be able to find out what Venables is looking like these days and what alias he's being using. Bet that would be a rude awakening for some people hey? Probably more psychologically damaging for people who may have recently been his friends, colleagues or even lovers.
Shudder to think about it to be honest, although I think Ralph Bulger has got a point that it's probably in the public interest for people to know who Venables is these days as he could legitimately pose a threat to their children. We'll have to see what happens during the hearing.
For more of the same, check out this woman who reckons she actually went on a date with Jon Venables. Crazy.