Social media is a major part of our lives now whether we like it or not, but the dark side of various sharing platforms is often underlooked as can sadly be seen in this article.
Images VIA
It turns out that the biggest social network in the world Facebook – the platform that the whole term was invented around – was inadvertently used for a father to sell his 17 year old daughter off to the highest bidder over in Sudan. The auction lasted for two weeks and the man received 500 cows, 3 cars and £7800 for the life of his daughter, who presumably is now going to tragically play out the rest of her days as a sex slave. Awful.
Apparently, the practice of paying a dowy for a bride in Sudan – where 52% of women marry before they're 18 – is common place in the country although it has been condemned by human rights groups – including Facebook – as people trafficking. Facebook said they were unaware of the auction and took it down within 24 hours of its identification, but that was already too late.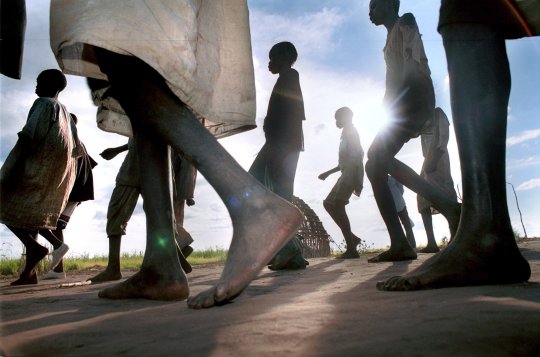 Here's their official excuse:
Any form of human trafficking — whether posts, pages, ads or groups is not allowed on Facebook. We removed the post and permanently disabled the account belonging to the person who posted this to Facebook.

We're always improving the methods we use to identify content that breaks our policies, including doubling our safety and security team to more than 30,000 and investing in technology.
I mean when you consider how many people have Facebook and how many people are using it, I suppose it isn't so bad that one of these auctions managed to slip through the cracks. It sounds like they're doing their best to shut it down, it just sucks that stuff like this is even going on. Hopefully this post encourages anyone who might be reading it to report any dodgy activity they might see on their Facebook feed. It all helps.
For more people trafficking, listen to this woman reveal the sordid details of her life as a sex slave.