Way back before all this lockdown nonsense started, me and a couple of my buddies had an idea to check out all the chicken wing joints in Shoreditch in one day to determine which one was the best. What could possibly go wrong?
Featured Image VIA
Well, it turned out that we actually got pretty full off the wings pretty quickly so only ended up going to three spots, but it was enough for us to at least get an idea. We did resolve to head back to finish it at a later date, but thanks to Coronavirus that hasn't happened yet.
The day began at Shoreditch institution Orange Buffalo which was probably one of the first ever hipster chicken joints in London. One of the first and one of the best – we opted to get their delicious wings doused in their classic Woof Woof sauce with one 'Viper In The Nest'. This meant that one of the wings was covered in sauce from a ghost chili and one of us would unsuspectingly consume it whilst we tucked into our first meal of the day.
Luckily, it wasn't me, but that danger didn't seem to affect how we devoured the wings. Forgot to take a picture of the wings, but here's an after one.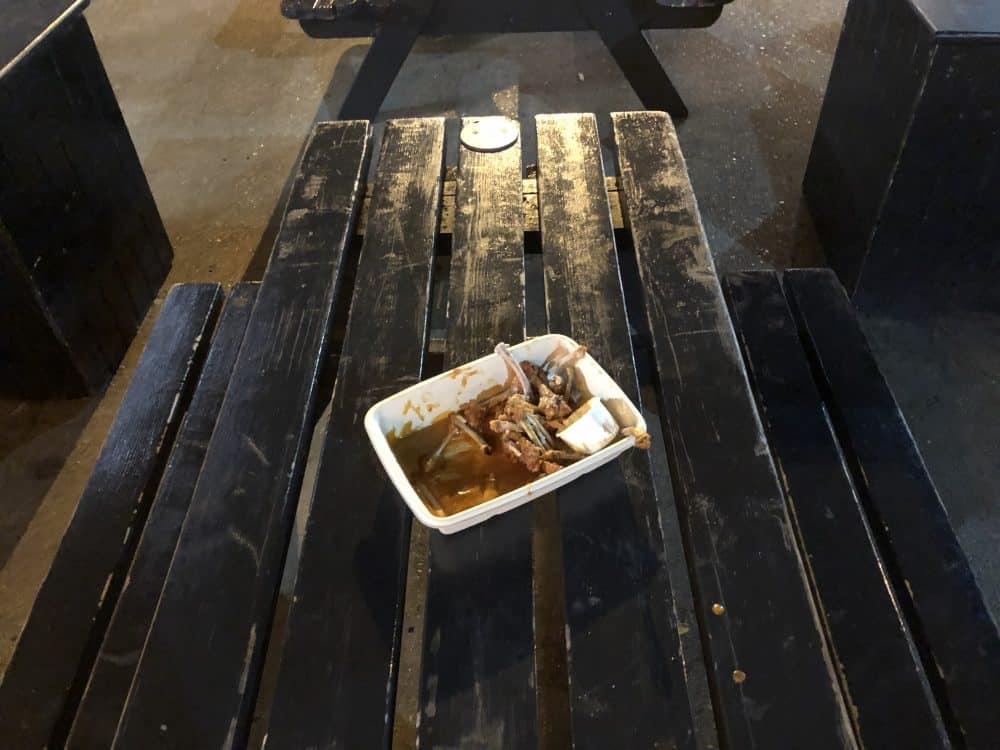 After we demolished this first helping of wings, we headed over to Coqfighter at Shoreditch Boxpark. Honestly can't remember anything about these wings and didn't take any pictures, so can't help you there either. Can't have been that great though if they didn't even make an impression.
We ended up at Louie's Chicken, which we didn't even know existed when we started planning the crawl. Originally we had planned to go to Red Dog Saloon and saw this place on the way and decided to head down the steps – it was doorway in a building that led to a downstairs restaurant – into the establishment. It was only about halfway through that we realised that this was the basement of Red Dog Saloon, that for some reason has decided to rebrand itself as a chicken restaurant downstairs. You can get the chicken upstairs, but you can't get anything from Red Dog Saloon in Louie's Chicken. Really weird vibe.
Anyway, the chicken wings here were cool but the vibe was really weird. There were loads of free tables there yet for some reason they wouldn't let us have one – they weren't fully booked – and made us sit at the bar, then when the wings came they were on a gross piece of soggy bread with pickles on it as well. I know that's how they serve them up in the South and they're trying to be authentic, but it was just gross and really put me off my wings. Probably won't be returning any time soon.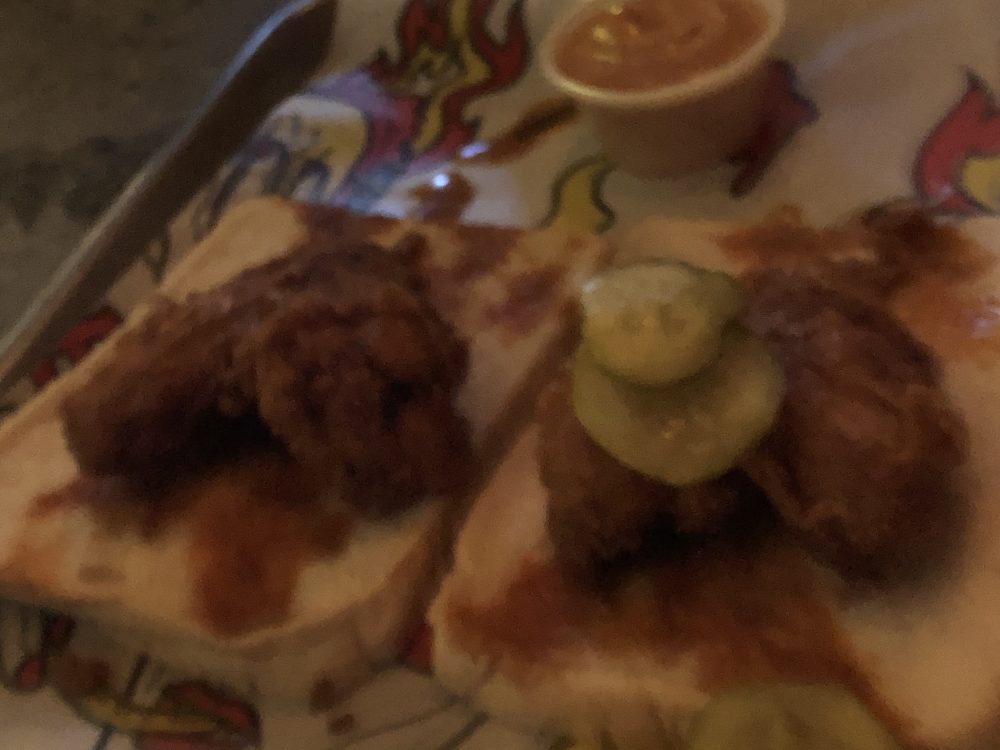 Me and Ben were full after this one and were ready for some beers, but Cooksey couldn't help himself when we passed a chicken shop on Bethnal Green Road. He said that these were the best wings that he had all day. Says it all really.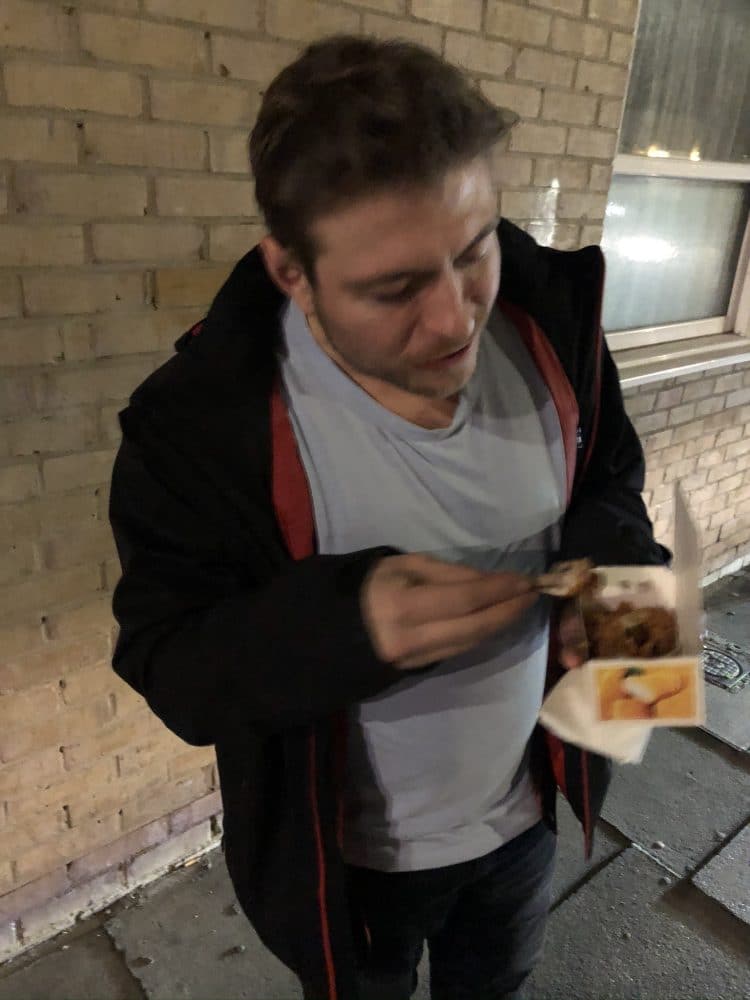 I think Orange Buffalo was personally the best though. Hopefully this will continue at some point, but until then they hold the title.
For more of the same, check out this cop pulling a gun at a restaurant after they screwed up his chicken wing order. Crazy.