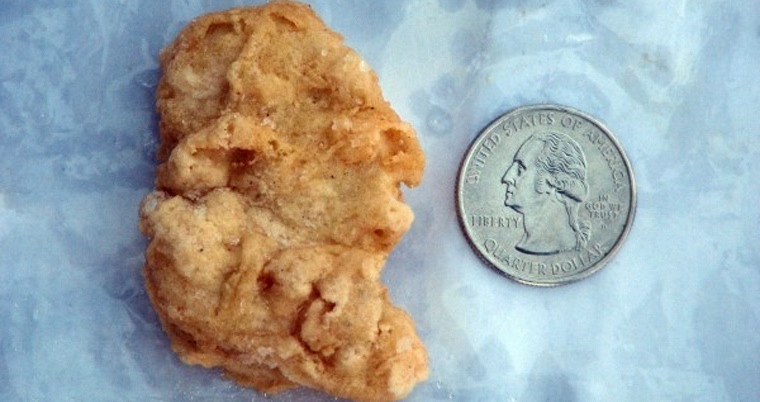 A chicken nugget that apparently is the spitting image of George Washington (an ex-President of America if you don't care about history/are thick) has sold on eBay for a massive $8,100. Someone must really love chicken.
Nah, no-one can love chicken that much, I thought, surely. And I was right. Because, the nugget was put up on eBay by Rebeka Speight after she spotted it in her kid's leftovers at her local McDonald's. The resemblance to the ex-president was so unbelievable to her that she took it home to show her husband who also reckoned the nugget was Washington in a new life, so they then put it in the freezer. It only came back out again 3 years later after Rebekah decided to try to sell it to raise money for some worship center so they can go to a summer church camp. Sounds fun doesn't it? A summer full of religion and prayers…
Anyway, somebody finally won the nugget on Monday. The auction's been taken down now, and the money's helping towards the $15,000 the worship center needs. It'd be pretty funny if the nugget gets lost in the post. All that money spent and the winning bidder wouldn't even be able to enjoy the nugget with some tomato sauce. Gutting.