Chess grandmaster Gaioz Nigalidze, the current Georgian champion, has just been clocked using a mobile phone app to cheat during a tournament chess game and now faces a ban of up to 15 years.
Featured Image VIA
No way of knowing how long he might have been doing this but during a Dubai Open game last week he got sloppy and was seen going to the same toilet cubicle a conspicuous number of times. Eventually tournament officials had a look in the toilet and found a mobile phone hidden under toilet paper behind the toilet — whoops. Here they are scrutinising the evidence: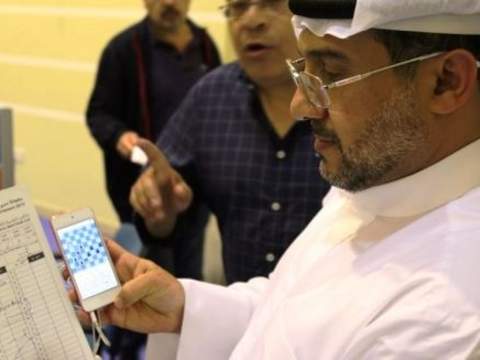 Image VIA
He was dropped from the tournament immediately.
His opponent Tigran L Petrosian said:
Nigalidze would promptly reply to my moves and then literally run to the toilet. I noticed that he would always visit the same toilet partition, which was strange, since two other partitions weren't occupied. I informed the chief arbiter about my growing suspicions and asked him to keep an eye on Gaioz. After my opponent left the very toilet partition yet another time, the arbiters entered it. What they found was the mobile phone with headphones; the device was hidden behind the pan and covered with toilet paper.
The Dubai Chess and Culture Club added:
When confronted, Nigalidze denied he owned the device. But officials opened the smartphone and found it was logged into a social networking site under Nigalidze's account. They also found his game being analysed in one of the chess applications.
Guess you can't really deny it any longer after that. Checkmate pal. Count yourself lucky you weren't playing with a real chess psycho.