Cheick Tiote is known for being a hard no nonsense man in the centre of the field up at St James' Park – kinda like his manager who famously called Manuel Pellegrini a fucking old cunt last season – and it turns out that this attitude is also prevalent when it comes to the women in his life.
It turns out that somehow he's managed to bag himself two wives and a mistress like an absolute player. The news came out when Tiote decided to wed a woman named Laeticia Doukrou – who kind of looks a bit like Michael Jackson (see below) –  back in his native Ivory Coast. He said that it wasn't anything unusual because he was a Muslim.
However, his 25 year old wife Madah who he lives with in Newcastle with his two children had no idea about it until she saw a post on Facebook. Apparently she fainted from shock when she saw pictures of her husband marrying another woman on the internet. I guess that's true love right there.
Tiote also has a 33 year old Zimbabwean mistress named Nkosiphile Mpofu with whom he has one kid. He doesn't really think any of this is a problem as apparently it's a common thing to do in the Ivory Coast and he is technically allowed to have four wives under Islamic Law. If you've got it you might as well flaunt it right?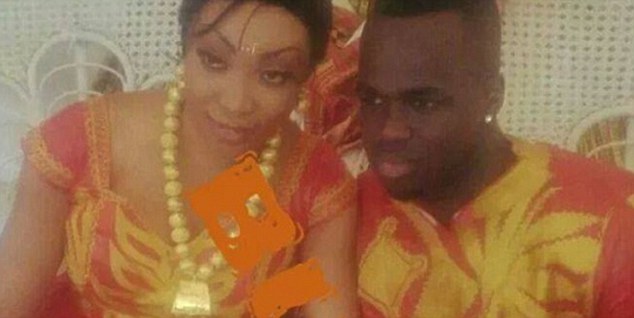 His agent Jean Musampa gave the following statement about his situation:
I can say that he did get married and that it is his second marriage.

This is nothing unusual. He is a Muslim.
Madah is said to have forgiven the footballer now and is moving on with the relationship despite the fact he's married to someone else who lives in another country as well. Mpofu wasn't so comfortable with the situation though and has now ended things with Tiote. Surprisingly this wasn't because he was married during their three year relationship, but because he apparently treated her like a mop and refused to marry her despite extensive promises. I guess that will do it because it sounds like this proposal to her was even worse than the worst marriage proposals in history because it didn't even really exist.