Scotch eggs are great. Creme Eggs are great. So why not combine the two?
Head chef at The Park Bikeworks in Derby, Phil Joy, has answered all of our prayers by releasing the recipe for Scotch Creme Eggs and it has gone completely viral since he posted it on Facebook. It basically looks like the ultimate stoner food.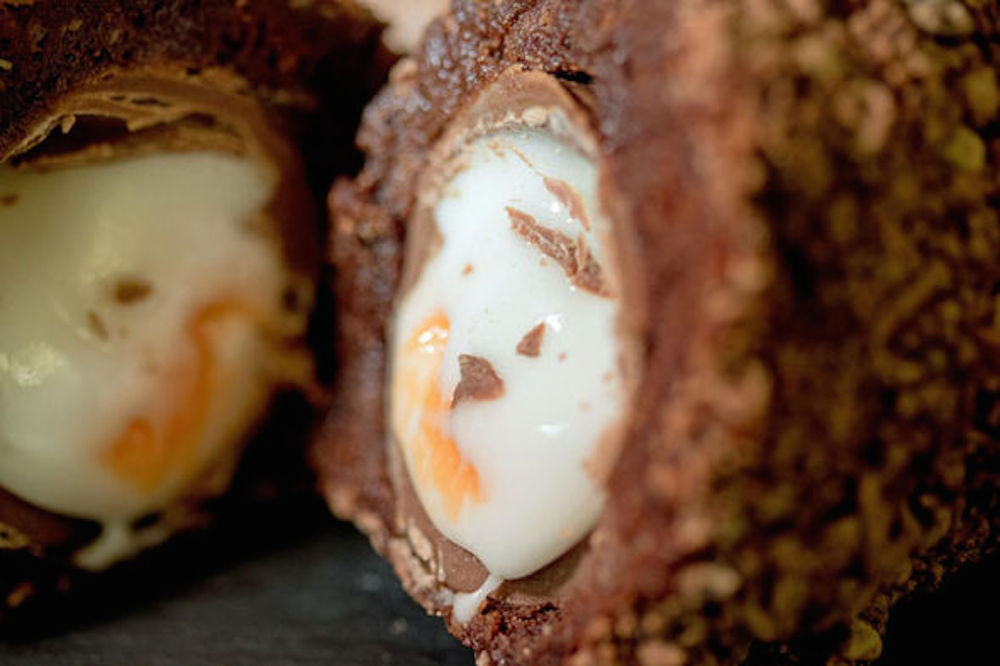 To make these chocolatey creamy eggy delight, Phil wraps a Cadbury's Creme Egg in chocolate brownie mix and then covers them in chocolate flakes. So. Much. Chocolate. He said:
We sell about 100 a week here and the demand online has been unreal. They've got about 1,000 calories in each one but everyone is allowed a treat.

We posted a picture on to our Facebook page and it's been shared so many times — the image has had thousands of likes.

We've getting phone calls from businesses and all sorts so they can make them at home — the response has been incredible.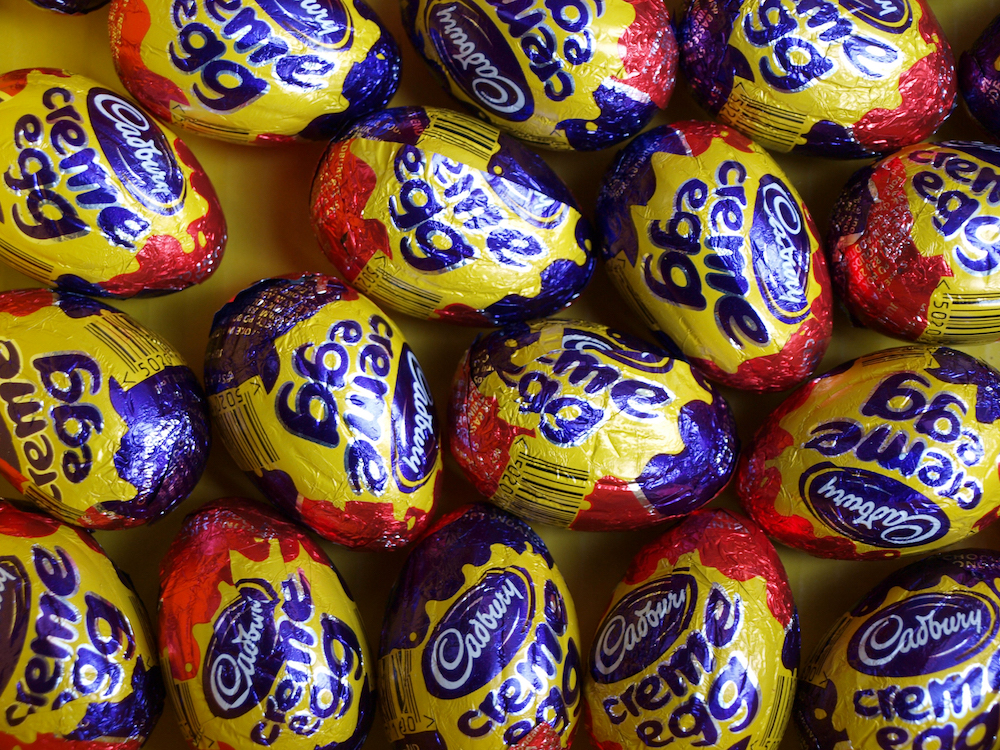 So there you have it. If you want to have a shot in making probably one of the best munchie foods of all time, you can find the recipe here.
And if you're that much of a fan, why not make a Creme Egg Mojito to go with your scotch eggs? It will be delicious although I can't guarantee that you won't be sick by the end of it.