The pizza hybrids have been coming in thick and fast these days, as supermarkets and restaurants compete to come up with the most outrageous toppings.
Featured Image VIA
It looks like Asda have reached the peak recently with the release of a cheesy chips pizza. Yes, you read that right. The supermarket chain has decided to combine the two dirtiest drunk food items to make a 13.5 inch pizza that includes a base covered in chips, three different types of cheese and sweet chilli sauce.
It's so unnecessary but you know you're going to try it anyway and if you do, it'll only set you back £4.50. Not bad at all.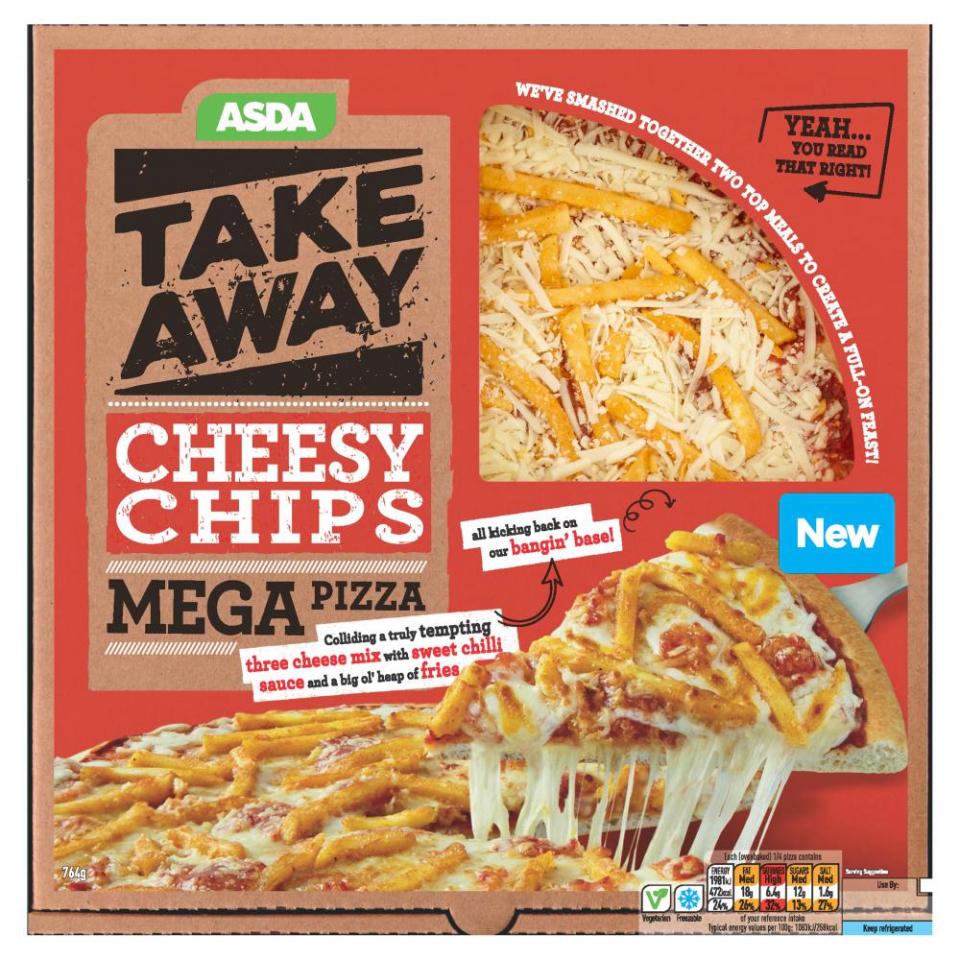 If you're interested in turning your insides black, then the deep pan pizza will be available from 25th of September. And they've got a whole other range of pizza hybrids too including a Mac 'n Cheese Pizza and a Takeaway Beef Kebab pizza. Yum?
An Asda spokesperson, said:
We know the nation has a soft spot for cheesy chips, it's an undeniable guilty pleasure that deserves to be honoured and what better way than on top of a pizza?

If you're looking for the ultimate indulgence to create the perfect Big Night In, look no further.
Whatever next? Cheesy chips kebab? Chicken nugget pizza? Nothing could shock us after the Yorkshire pudding pizza.