There hasn't been much to get too happy about in 2020, but Waitrose and Ocado have clearly come up with a plan to turn this around by releasing these delicious looking cheese nuggets onto the world.
Images VIA 
The cheese nuggets are made from Scottish cheddar coated in breadcrumbs. Six minutes in the oven and the cheesy centre goes all soft and gooey whilst the breadcrumbs turn nice and crusty. Perfect.
Here's what Seriously's Heloise Le Norcy-Trott, marketing director at Lactalis – the dairy company who runs the Seriously cheese range – said: about the new product: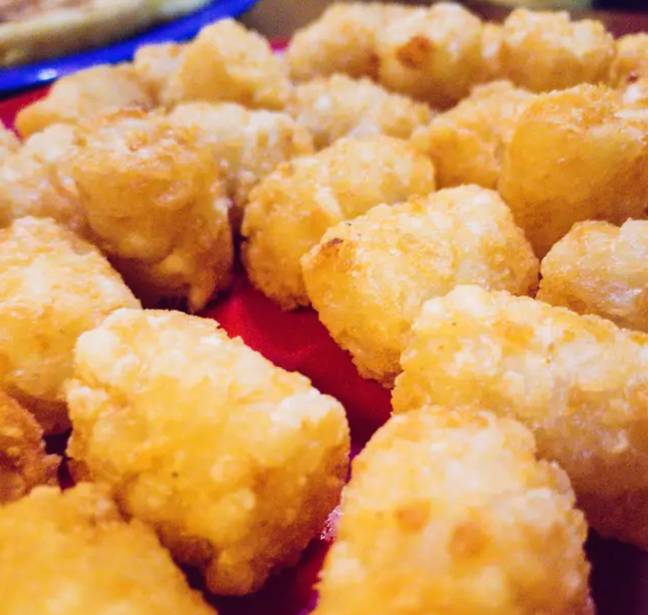 With Seriously performing well in the market with double-digit value sales growth year on year, we wanted to continue to build on this success by introducing yet another exciting hot cheese product.
With its Scottish heritage, provoking backstory and a proven track record for bringing successful new products to market, we believe that Seriously Nuggets will be a big hit with both consumers and retailers.
I mean I'm not sure that too many people care about the Scottish heritage and backstory of a cheese nugget – they're probably more concerned about how they taste – but I guess it's cool that she thinks that.
The nuggets themselves come in packs of six and are on sale from the 7th July and are only £2 to begin with to encourage you to buy them. They'll be priced at £3 from July 28th so stock up early hey! Can see a lot of people getting addicted to these cheese nuggets.
For more of the same, check out when people were making cheese out of celebrity belly button fluff. That was weird.