Even though the lockdown restrictions are lifting, there's still the very real fear that the virus will spread and that a second wave could be incoming towards the end of the year – this news might move to qualm some of this dread though.
Featured Image VIA
Scientists have announced that a 'major breakthrough' has been made in the fight against the virus after using the cheap steroid dexamethasone reduced the mortality rate by a third when people required a ventilator. Normally, the death rate is around 40% when people are put on a ventilator, but this dropped to 26% when using dexamethasone. For those requiring oxygen, the death rate dropped from 25% to 20% when the steroid was used.
The study was carried out on 2104 patients and compared to a control group of 4321 patients. Here's what Martin Landray, professor of medicine and epidemiology at the Nuffield Department of Population Health, and a chief investigator, said about it: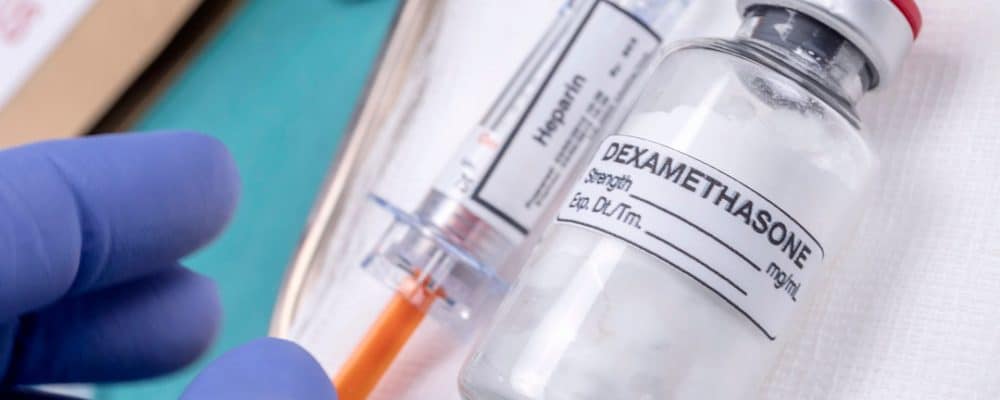 Covid-19 is a global disease – it is fantastic that the first treatment demonstrated to reduce mortality is one that is instantly available and affordable worldwide.

It's been around for probably 60 years.

It costs in the order of £5… for a complete course of treatment in the NHS, and substantially less – probably less than one dollar – in other parts of the world, for example in India.
I mean that is good news, although the research team has also conceded that they need to get the paper published as soon as possible to get this information out there.
Also, I'm probably being a bit cynical here, but even though it seems clear that these experts think this is a major breakthrough, it's not exactly the major breakthrough I was hoping for here. Yeah, it's great that this stuff seems to reduce the death rate and everything helps obviously, was just thinking that was might have something more here. Still, better than nothing I guess.
For more of the same, check out the news on bald men and their battle with Coronavirus. Not so good.