Angry Brummies have condemned a pair of chavs who pushed a homeless man into a canal after pouring beer on his head and sent the video viral on social media.
Footage of the incident taken by what appears to be Birmingham canal shows one idiot dousing the man in beer and launching him into the canal while his mate cackles behind the camera:
😲rah did my guy dirty yano!😖 #birmingham #brum pic.twitter.com/j8LrSQZOJz

— Birmz is Grime (@Birmzisgrime_) July 20, 2020
What a pair of pricks!
West Midlands Police put out the following statements earlier:
We're aware of footage on social media showing a man being pushed into a canal in #Birmingham.

Read our full statement ⬇️

We would urge anyone with info to get in touch via live chat or call 101, or contact @CrimestoppersUK anonymously quoting log 2276 of 21/07.@BrumCityWMP pic.twitter.com/7tERuV8y0c

— West Midlands Police – #StayAlert (@WMPolice) July 21, 2020
UPDATE| We have carried out some fast track enquiries. Please find our update ⬇️ pic.twitter.com/AbfjKaol9c

— West Midlands Police – #StayAlert (@WMPolice) July 21, 2020
If you have any idea who these little shits are – you know what to do. Don't give us no shit about 'snitching' either after these two goons filmed the whole thing and stuck it online. Here's a closer look at one of them: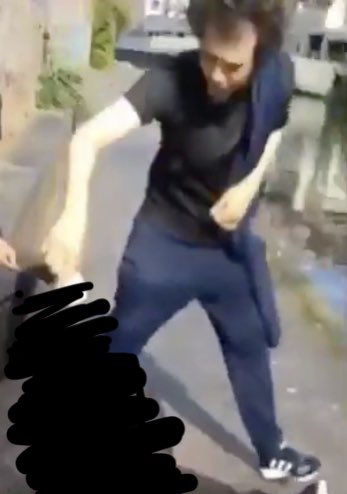 Have to think someone out there knows who this kid is and will be so disgusted by what they've seen in this video that they'll identify him in no time. These two muppets are about to find out exactly how much of a bitch karma can be, and with any luck that'll end up on video too.
For the tech multi-millionaire who came up with a 'genius' solution to the UK's homelessness problem, click HERE. Reckon that'll work?