Former Radio One DJ Charlie Sloth is being hammered this week after apparently faking a £200k drinks bill from a bar in Dubai on his Instagram.
Featured Image VIA
Sloth, who DJs at the bar, took a picture of his receipt from a night out at the Five Palm Jumeirah hotel's bar The Penthouse. From the looks of it, he ordered 53 bottles of Champagne, two bottles of tequila, a bottle of vodka, and a bottle of cognac as well as some Japanese food.
The bill came to a monster total of 1,014,973 Dirham or £208,453.53. A pretty expensive night out!
Well there's no way he could spend that sort of money on drinks without showing off about it, so Charlie shared the following image onto Instagram:
View this post on Instagram
Um wow, £200k on drinks? He literally could have bought a house instead. Bosses at the club (where, remember, Charlie now DJs) even responded to the image joking that Charlie has "a lot of dishes to wash", which makes the whole thing seem pretty authentic.
Just one problem though – some of Charlie's more perceptive followers noticed the bill had been started at 18:47 and closed less than 10 minutes later – which is nowhere near enough time for Charlie or his buddies to drink that much booze.
Which suggests that this was a bullshit PR Stunt either for Charlie or the bar or both. Sure enough, the comments let him have it – not only over the fake bill but the fact he would even show off about it in the first place: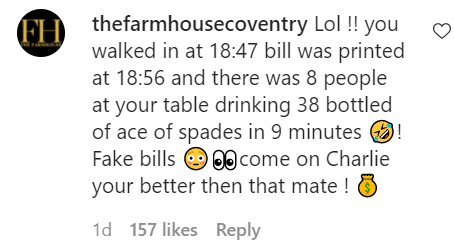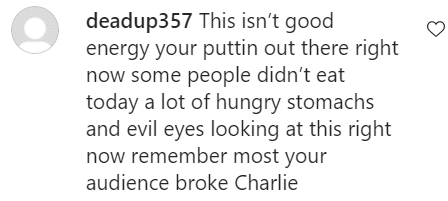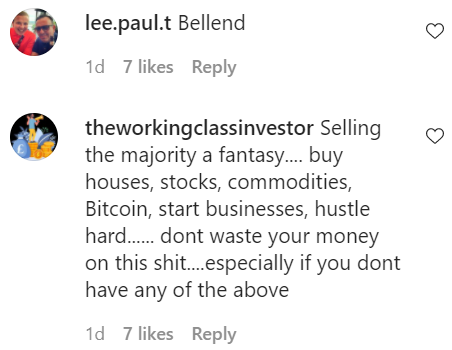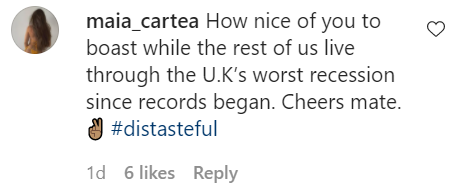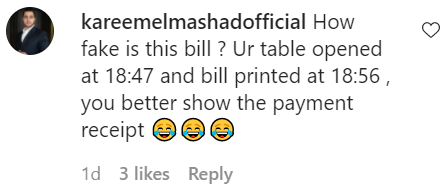 Welp, that's pretty embarrassing. I'm sure Charlie Sloth has money in the bank given the many years he's been ruining tracks by screaming obnoxiously into the mic, but '£200k on drinks before 7pm' kind of money? It did seem a little bit suspicious. And upon closer inspection it does look to be a PR stunt gone wrong for the big man.
Not to mention the lack of self-awareness it takes to show off about a £200k bar bill during the pandemic, as many commenters pointed out. So yeah, multiple levels of cringe on this one. Nice watch though! I'm sure that's the real deal at least.
For the disabled con artist who faked heart attacks to avoid paying restaurant bills for 5 years, click HERE. Take note, Charlie.