Sons Of Anarchy is one of the most loved television shows of the last decade, and that's why everyone was especially stoked when creator and showrunner Kurt Sutter announced that he was going to be developing a spinoff series of it. It's going to focus on the Mayan gang that so often had run ins with the club during the show's duration.
Featured Image VIA
Spoilers from now on, so if you haven't seen Sons Of Anarchy then stop reading. OK, here goes:
You might think that it would be pretty much next to impossible for Charlie Hunnam's character Jax to appear in a spinoff due to the way that series the ended with him driving into a truck and getting his brains splattered all over the highway, but it turns out that Hunnam himself hasn't ruled out a reappearance in it. He was being interviewed by a particularly persistent TMX reporter about possible cameos when he said the following: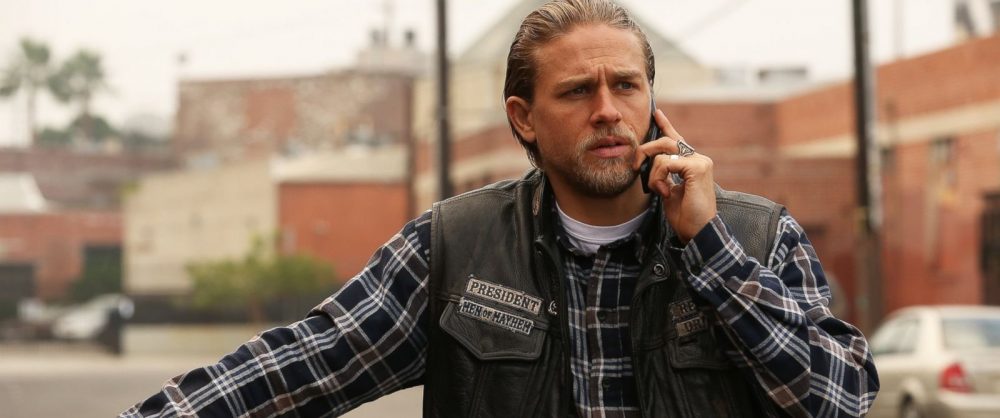 Listen, if they want me to be in a dream sequence I'll be in a dream sequence. I'd do anything with Kurt [Sutter, producer], I love that guy.
I reckon a flashback might be more Kurt Sutter's style, but much like Better Call Saul I think he'll probably want to make the show stand on its own two feet rather than relying on a multitude of major guest stars from the original show, but I'll guess we'll see. Stoked to see how it will turn out with or without Hunnam anyway because Sons Of Anarchy was a damn good show.
Did you hear that Sons Of Anarchy is also getting a prequel comic book too? Looks really good.