The French satirical magazine 'Charlie Hebdo' is facing yet another attack after it published a front page image that appears to mock the recent burkini ban in France.
Images VIA
The image depicts a man and a woman with a traditional beard and hijab, running naked on the beach. The caption reads:
The reform of Islam: Muslims loosen up.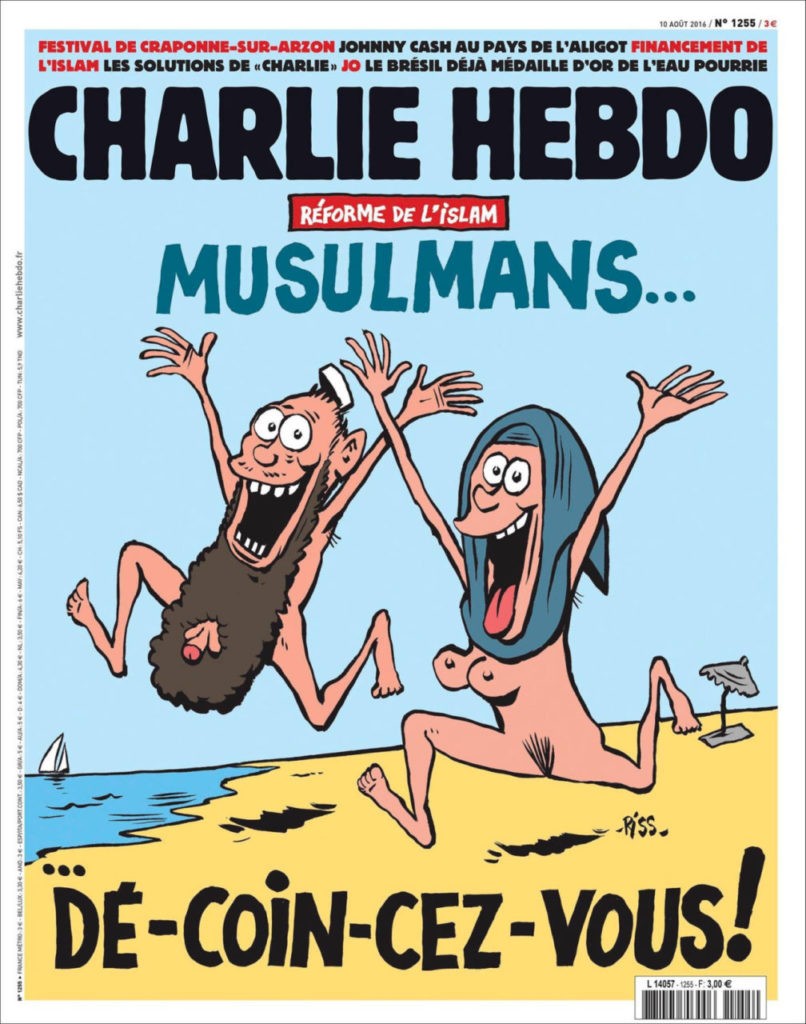 Since publishing the image on Wednesday, the magazine staff received a threat that another attack is imminent, via the Charlie Hebdo Facebook page. Police are currently investigating the threats, which come less than two years after an Islamist terrorist shot 12 staff because they had published cartoons of the Islamic prophet Muhammad.
Quite clearly, the magazine has refused to back down since the attack, as proved by this recent ballsy front cover.
Obviously this is a very touchy subject. First thing to say is hopefully these are empty threats as the last thing we need is yet another terrorist attack. Secondly, that image with the caption is pretty strong – surely that picture is straight up offensive to Muslims in general.
Having said that, it is thought that the image aims to mock both the prudish Islamic views in conjunction with the stance of the mayor of Cannes, who banned full body swimsuits for its annual film festival last week. So I guess they're firing shots at both sides.
To check out 25 powerful cartoon reactions to the 'Charlie Hebdo' attack, click HERE.