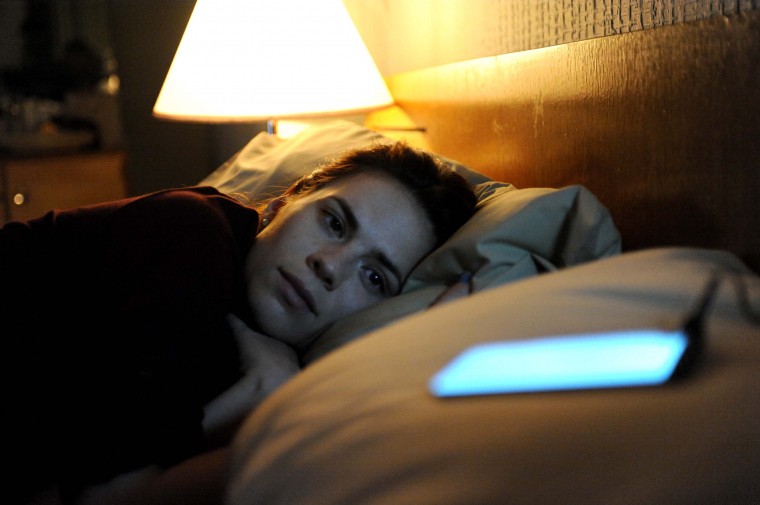 We all fell down the rabbit hole with Alice and ended up in Wonderland. Then Alice grew up, and she took us through the looking-glass; Wonderland's mirror image where the adventures took a darker turn. Charlie Brooker found that looking glass and painted its backside black, and bleak, so instead of a view through the looking-glass we got a reflection from a black mirror.
Unnecessarily literary, and pretentious, introduction aside – for those who aren't familiar with Black Mirror, that's pretty much what you get. And it's back for a second series.
In the first series of three episodes that originally aired back in December of 2011 we were introduced to just what this Black Mirror entailed — a series of individual stories that rode the gambit from satire, sci-fi, black comedy, social commentary and heart wrenching emotional collapse; all filtered through Brooker's intelligently scathing and bleakly humorous view of the world.
☛ Read Next: TV SERIES REVIEW: Doomsday Preppers
Not to spoil too much for you if you missed it, as the series is still available on 4OD, but there's a royalist kidnapping in a plot to force the Prime Minister to bum a pig on national Tele, there's a dystopian future where there is no life beyond touch screens, apps, games and soul destroying reality TV, then the highlight of the three where technology allows automatic visual and audible memory recall to heartbreaking effect. Featuring an outstanding performance from Toby Kebbell that left me convinced I was him. Anyhow, get on it, get watching.
Tonight's #blackmirror was written just for you, Twitter. C4 10pm.

– Charlie Brooker (@charltonbrooker) February 11, 2013
Then, if you didn't watch it upon airing at 10pm this Monday gone, you get your arse and mind over to 4OD and watch the first in this latest series of three. Titled
Be Right Back
, it portrays a not-too-distant future when so engrained in social networking are we, and it in us, that death is no longer the end, of us, for our grieving survivors as it explores just how far the loss of a loved one will take a person to make the pain stop. Just to hold on.
☛ Watch Next: Russian Guys Using Pigeons As Missiles
It's a poignant, yet satirical, story that points more than one finger at social networking and how we as humans now socialize and store ourselves through technology. At which point I point out that if you would like to Tweet this to your followers or like or share this on Facebook. Please do. When I'm eventually recreated from the digital soul that I've scattered and shared across the internet, I'd like it to be as accurate as possible for the multitude of pets I leave in my wake.
There are two more episodes to come, so make sure you set some time aside to catch them air, or later online. University Halls of Residence dictates that I have to remain forever delayed. Check out the trailer for Episode 2 below.
[yframe url='http://www.youtube.com/watch?v=sF_kZKVppw0′]
P.S. For other gushing Brooker enthusiasts or newcomers to his own brand of cynicism (being a miserable, though delightful, bastard akin to a wittier version of Eeyore sans the alcoholism) watch him lay siege to the weeks news every Thursday with Weekly Wipe on BBC2.
☛ Check This Out Next: On A Facebook Detox