Following on from his wedding to former Coronation Street star Sharon Williamson a couple of weeks ago, the next stage in the Charles Bronson master plan has been revealed after his best man Rod Harrison has revealed that the prisoner is releasing a colouring book just in time for Christmas.
Featured Image VIA
The former prisoner is a well known born again artist – with some of the art painted within his cell selling for hundreds of pounds – and this coupled with the recent popularity of adult colouring books probably made it a no brainer for him to cash in on this talent after his recent wedding coupled with the incoming festive period. Harrison revealed the books in a Facebook post which he captioned with 'Santa's been early – need a bigger lock up lol.'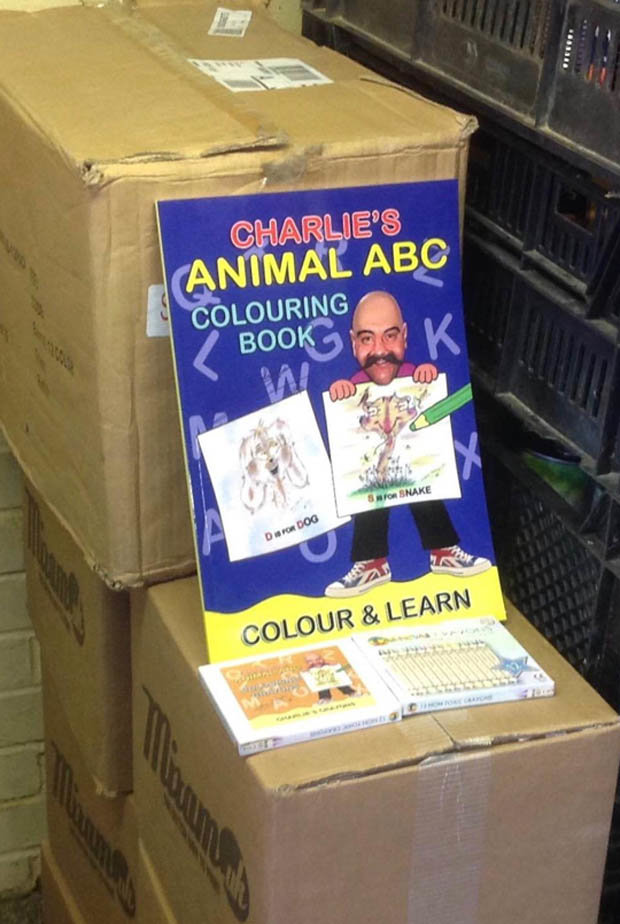 There appear to be five cardboard boxes full of the colouring books, which feature Bronson on the front with 'S is for Snake' and 'D is for Dog' pictures. The book is entitled 'Charlie's Animal ABC' so I imagine there's an animal for every letter of the alphabet. Original. It also comes with a set of 12 personalised crayons. Great.
Unfortunately, the colouring books aren't available for sale yet (damn I hear you say) because Harrison 'has to deal with a backlog or orders'. Not sure who's been ordering them if they're not for sale but whatever – he reckons they'll be online early next week. Start saving your pennies.
For more Charles Bronson, check out pictures from his wedding reception. Very strange.