Earlier this week, the owner of the Cereal Killer Café on Brick Lane shut down a TV interview with Channel 4 when the presenter surprised him with a question asking how he could sell £3 bowls of cereal in one of the poorest areas of London.
It seemed like one of those moments where Gary Keely wishes he could freeze time so as to formulate a good answer, but as it was sudden and the café was packed full of customers he wasn't able to deal with it in the best way possible.
No matter though, because yesterday he took to the Channel 4 Facebook page to explain himself properly and did raise some good points — particularly how there are other far more profitable, well-known establishments that should be made to answer those questions before he should: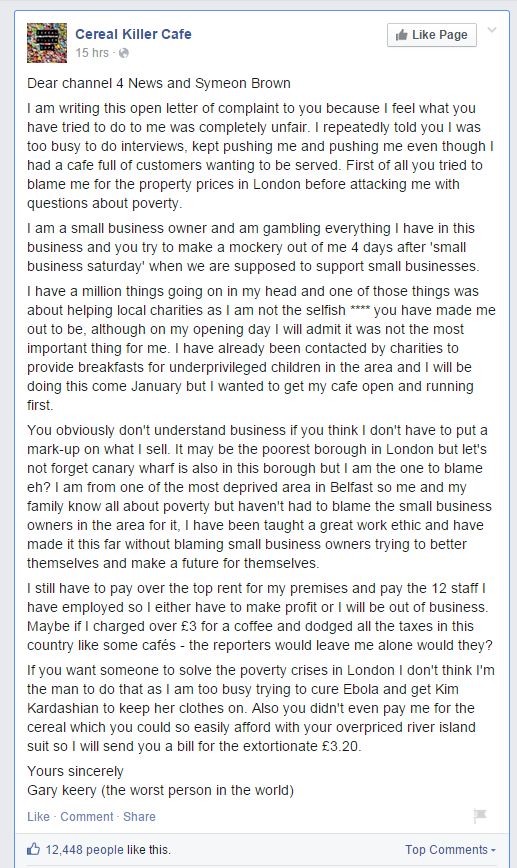 Fair play to the guy.