A CEO whose family were waiting at home for him to cut his birthday cake grabbed a train ticket attendant by the shirt and called him a 'little gay boy' after the worker wouldn't allow him through the barriers.
Featured Image VIA
As per the Metro, Simon Checkley, 55, had missed his train at London's King's Cross station and turned 'hostile' when demanding staff allow him back through the ticket barrier.
The mortgage broker shouted 'your service is bollocks', before going after revenue control officer, Luke Leach, saying 'I bet you really want a fucking fight you little gay boy'. Feisty!
Jennifer Gatland, prosecuting, describes the incident in more detail:
Mr Leach was standing by the ticket barrier when he heard Checkley demand: 'Oi staff. Leave me out.'

The defendant was told there was no need to be rude and when he repeated that he wanted to be let out he was informed that his behaviour was hostile and rude.

Checkley replied 'Your service is bollocks. What's your name? I'm going to take a picture.'

Mr. Checkley then grabbed the top of his left arm and said: 'Come here.' 'Mr. Leach said: "Don't touch me. That's assault," and the police were called.
Apparently Checkley repeated 4 times:
Anytime, any place. We'll see what happens.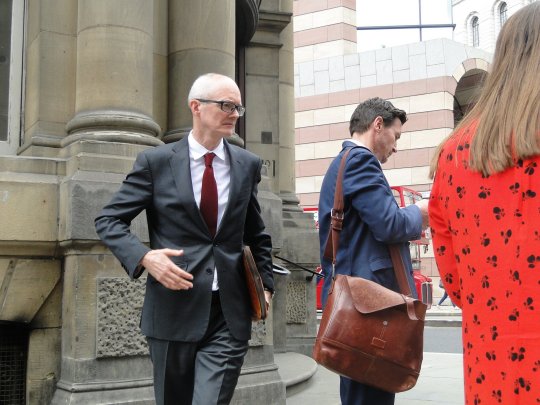 Checkley's lawyer accepts her client was just having a bad (birth)day:
He intended to catch the train home for a weekend family gathering. He went through the barrier, but missed the train and wanted to go back through the barrier to catch another train.

He accepts he was frustrated and wanted to get to the train and admits he might have been abrupt and was reprimanded by Mr Leach.

He is a law-abiding man who lost his temper. He will have to disclose this conviction because he works in the finance sector and was ashamed to miss the birthday party because he was in police custody. He is mortified and deeply sorry. He had been drinking and had little recollection of the incident until viewing the CCTV last week. He expresses a wish to apologise to Mr. Leach.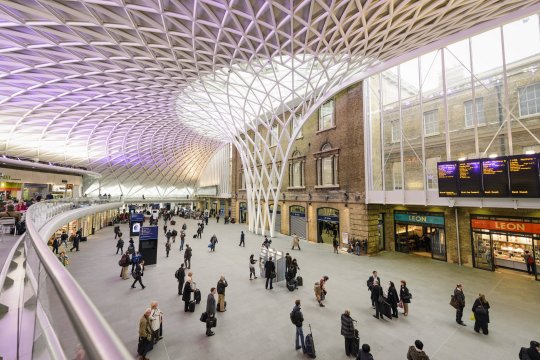 Images VIA
Pretty crap way to spend your birthday really. First Simon Checkley missed his train, then he got into a fight with a ticket inspector, then he ends up getting arrested and misses his own birthday party because he's in police custody.
Not sure what the 'little gay boy' diss was about, probably just his go-to cuss when he's feeling fired up and ready for a fight. Just goes to show you can't always expect better behaviour from someone just because they are a multi-millionaire CEO.
In the end Checkley, who lives in a £1.5 million house in Hertfordshire, pleaded guilty to assaulting the attendant and was fined £500, with £300 costs, ordered to pay £100 compensation to the victim, plus a £50 victim surcharge. That'll really dent his pockets.
For the time Dan Bilzerian shagged a CEO's wife and then announced it on Instagram, click HERE. Hopefully not Simon Checkley's wife.