We've featured some horror stories regarding fast food on the site recently – like this raw quarter pounder and the astronaut cheeseburger – but this absolutely blows anything we've ever witnessed about disgusting food out of the water.
It went down at Ed's Easy Diner at the Metro Centre in South Shields and involved a live caterpillar crawling out of a burger after a customer had just taken a bite. How the hell does that even happen?!
I don't know about the biology of caterpillars but I imagine it must be hard for one to survive in a burger, especially after it's just been cooked? And how the hell did it even get there in the first place? Any ideas?
The anonymous customer was suitably disgusted and took a video of the incident to prove its legitimacy. Here's what he had to say about it too:
Featured Image VIA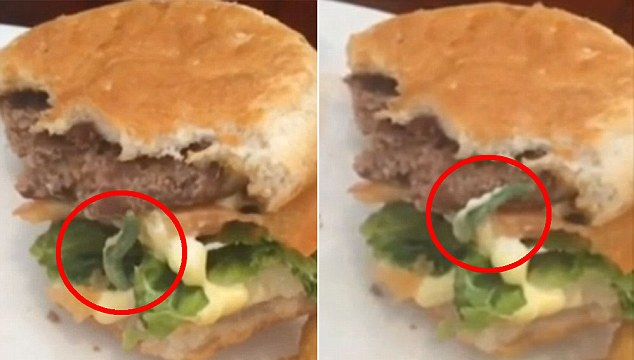 Image VIA
I put the burger down for a drink and there was something funny.

I looked down and I saw a caterpillar crawling out of the burger.

I was sick later that evening.

I just couldn't believe it, it was like something from a nightmare.

I was offered a £50 voucher and £100 to the charity of my choice but I'm never going to eat there again.
I don't really blame the dude, do you? I think a lot of people – including myself – will be following suit if we ever find ourselves in Gateshead. I can't imagine ever wanting to spend time there though, so hopefully I'll never have to make that choice anyway.
Ed's didn't have much to say for itself apart form a half hearted apology and explanation, which you can again read below:
This was an unfortunate but isolated incident at our diner in Gateshead.

All our lettuce leaves are washed and sanitised individually.
Pathetic. I suppose it explains that the caterpillar hitched a ride on the lettuce leaves, but that probably makes it even more unforgivable as surely you would think someone would see the caterpillar before whacking it into a burger? Absolutely unforgivable.