'Catch An Immigrant Day' probably invokes images of a bunch of rednecks chasing around people of all ethnicities with shotguns, pitchforks and whatever else they can lay their hands on. Fortunately, the University Of Texas' 'Catch An Illegal Immigrant Day' isn't as terrifying as this, but it's still fairly grim.
The society intends to hold a mock 'Catch An Illegal Immigrant Day' whereby contestants will receive a $25 gift card if they are able to catch individuals posing as immigrants and wearing labels that say 'illegal immigrant' on their clothing. It wouldn't surprise me if they were blacking up or wearing turbans or sporting a fake Eastern European beards or eating giant burritos or any other form of stereotype associated with illegal immigrants as well as this.
The society claims that it is running the event to ' to spark a campus-wide discussion about the issue of illegal immigration and how it affects our everyday lives.' They have previously run a similar event in which students were charged different prices of baked goods to exemplify the effect of affirmative action. Yeah, that really happened and was allowed to happen, and it looks like 'Catch An Illegal Immigrant Day' is going to happen too.
The event has surprisingly (considering it's in Texas) been met with pretty much universal condemnation from everyone involved with the university that isn't a member of the Young Conservative Society, but unfortunately there isn't anything that the university can do to stop it from happening due to the freedom of speech laws that are prevalent on campus.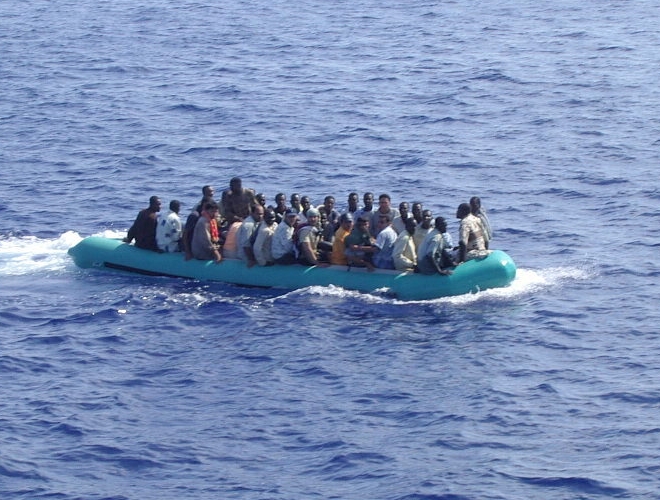 Faculty Council President William Powers Jr said that the YCT event was out of line with university values, whilst Gregory Vincent – the vice president of the Division of Diversity and Community Engagement said it was a misuse of the university's freedom of speech mantra and that the YCT's tactics were demeaning and inflammatory, which I would have to agree with. Students also protested the planned event outside the Student Activity Centre on Monday with many calling it 'racist, classless and childish' and questioning that if the YCT wanted to raise awareness about illegal immigration why run a scavenger hunt instead of having a debate or discussion about it?
To be honest that sounds like a much better idea, but the event is still going to go down thanks to 'freedom of speech'. Even though the faculty and pretty much everyone in the whole world is condemning it. Go America.
☛ More Texas: Old White Man In Texas Wins Election By Pretending To Be Black
EDIT: This really should have gone up on Wednesday but for whatever reason it didn't. The 'Catch An Illegal Immigrant Day' was due to happen then and actually ended up cancelled on that morning. Garcia said that this was due to 'worries that "the university will retaliate against them and that the protest against the event could create a safety issue for our volunteers'. So basically they pussied out, which is great and demonstrates that if enough pressure is placed on meathead ideas like this, then they will eventually crack. Good to know.