2020 has been a strange year for us all with the Coronavirus and national lockdown and it's been no different for the gang at Kurupt FM. Sick Chirpse's Immy Mian caught up with national treasures MC Grindah, DJ Beats, Steves and Chabuddy G to discuss just how they've spent their time over the last nine months, covering a wide array of topics including 'key workers', vaccines, running for Mayor of London, and being back on the airwaves for the second season of the The Kurupt FM Podkast on Audible.co.uk
Images VIA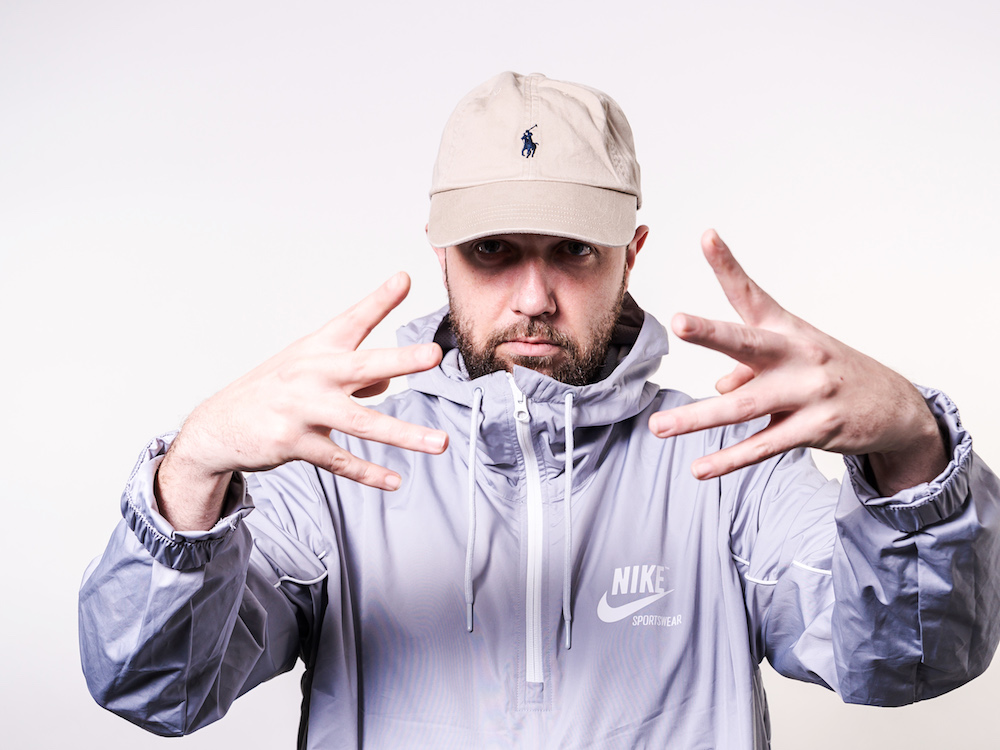 'The music game is changing – people don't want music anymore. They want podcasts. Am I happy that we're doing one? No. Am I proud of what we've done? Again, not really. But it's still better than any of the other podcasts out there,' explained MC Grindah, when asked about the decision for the crew to start one of their own.
Of course, a new podcast is a no brainer in the current climate, but this wasn't the only activity that the pirate radio crew have been involved in during the lockdown. Whilst many of us took up hobbies such as baking banana bread or competing in weekly Zoom quizzes, the Kurupt FM gang have been hard at work doing what they do best: hustling.
It's refreshing to learn that several of them followed Rishi's advice and became real-life Fatimas, pivoting into new job roles to fully take advantage of the pandemic. For those of you in the Brentford area, you might have seen DJ Beats serving up Deliveroo orders on his trusty pushbike, or Steves delivering slightly less kosher produce – 'It's not food and you smoke it – but it's not cigarettes. A bit like Amazon' he tells us. We're not saying anything, but I'm sure you can figure it and respect how it's a nice little earner for the guy.  Maybe follow his lead and retrain in the same area?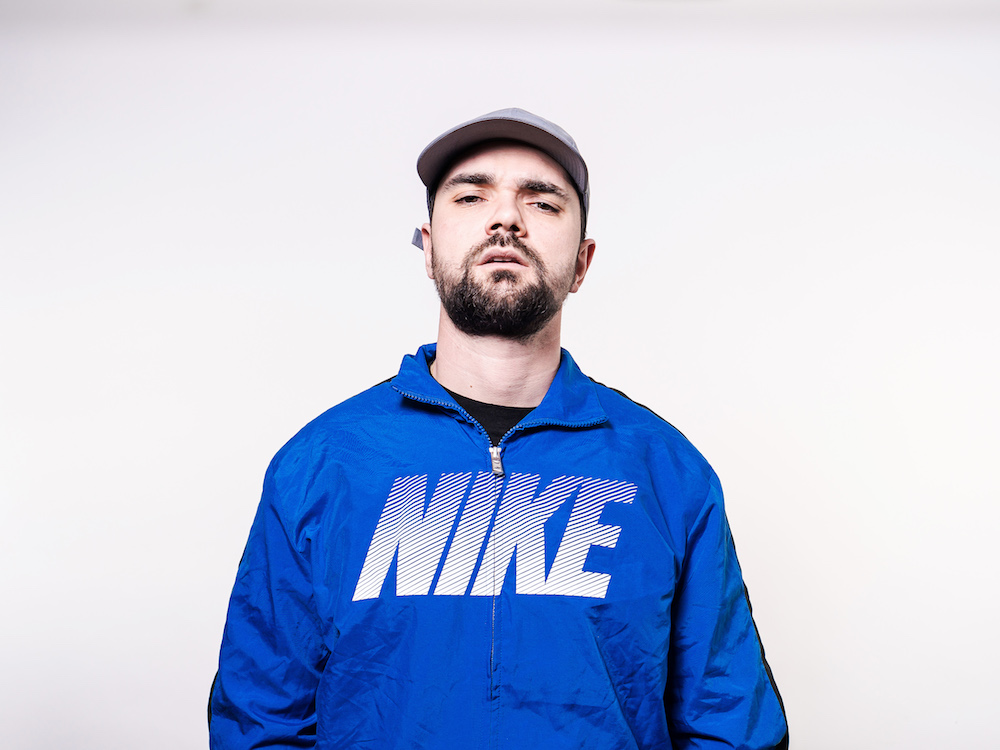 Unsurprisingly as one of the hardest working MCs in the game, Grindah was by far and away the busiest of the collective during the lockdown. Even though he's retired from the MC life, the ideas that populate his brain have found other outlets in which to manifest themselves and not only is he 7000 pages deep into his first autobiography – 'it jumps around in time a lot, like that movie 'Tenet' – but he's taking speculative baby steps into the world of stand up comedy as well.
One hilarious freestyle joke he told us during the interview involved Beats rocking up to a hospital with a Deliveroo order whilst a woman named Marjory was delivering her baby. You can guess the punchline, but the written word can't really do his delivery justice – nor the incomparable array of accents that he's clearly spent a lot of time perfecting during the lockdown – so just let me tell you that it's definitely something to watch out from him in the future.
Grindah may have been focussing on his creative energy during the lockdown, but Chabuddy was never going to let a good crisis go to waste, setting up both a locksmith and a hand sanitiser business when it all kicked off back in March. 'The locksmith business is so that I can classify myself as a key worker if the government comes calling, but the hand sanitiser is where the real money's at,' he chuckles. 'It's made out of garam masala, egg whites, bleach and vodka'. Needless to say, we've ordered a gallon for Sick Chirpse HQ and suggest you do the same – what could possibly go wrong?
The Kurupt FM crew may well have been united on using the lockdown to better themselves creatively and financially, but they were divided on whether or not to take a vaccine when it finally becomes available. 'I'm not so sure about it – I would have to take a quick look at it and make sure that there were no microchips in it first,' says Steves, but he's quickly shut down by Grindah who reminds him that a microchip might be smaller than a Playstation memory card these days, but they're still not that small. 'The boys have go no choice about it because I'll be taking it,' he utters with authority, lest we forget that he's the leader of the collective, 'everyone at Kurupt has gotta be clean.' Wise words from the man.
Chabuddy himself has already come up with his own attempted cure for Coronavirus – although it wasn't that successful: 'I heard that lots and lots of wanking would make you immune from Coronavirus, but it did not have the desired effect and my willy ended up taking the hit. All that excessive wanking meant that I lost a lot of girth down there', he explains, although he doesn't seem be too upset about it. His next comment reveals why he's taking it all on the chin: 'I also bottled some it and because I thought it might make you immune. I'll undercut the official vaccine by 50%!'. The guy never stops thinking and considering every angle does he?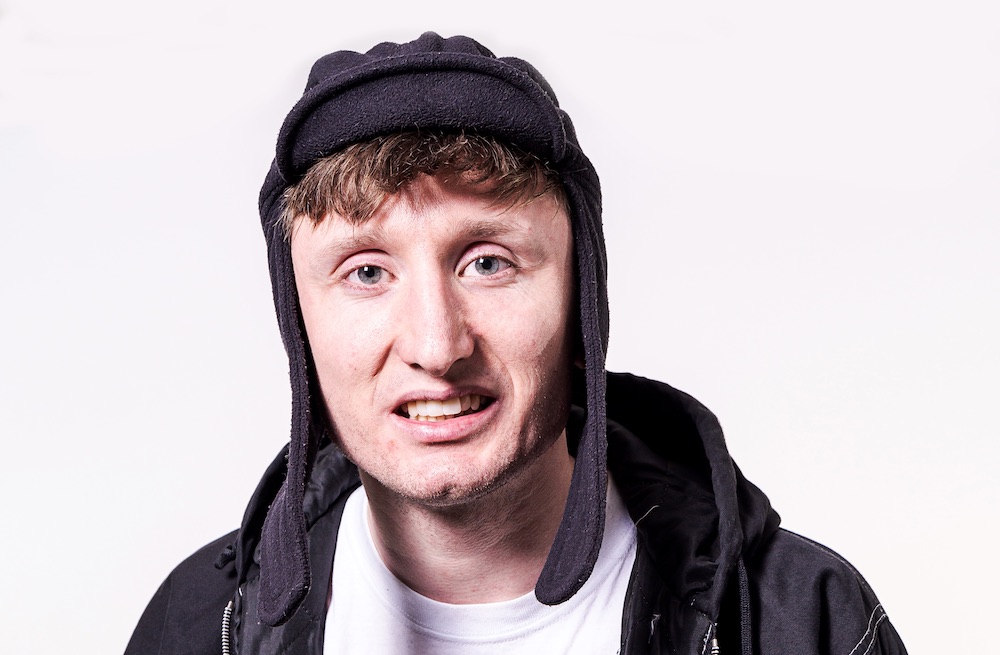 Of course, one activity that the gang have all joined together to work on during the lockdown is the second series of their award winning podcast. Each episode focusses on a different topic that the boys break down in their own inimitable style, as Steves explains: 'It works because we can talk absolute nonsense about nothing for hours, but make it entertaining' – and after twenty minutes into this interview, we're not arguing with that summary by an means.
Episode topics include: 'Nature' and how to deal with 'global warmsing'; 'TV and film' – where Grindah announces his upcoming biopic and questions whether Idris Elba is available for the part; 'Travel' sees the boys give their verdict on countries of the world through the medium of takeaways; – and 'Politics' in which Chabuddy reveals that he'll be running for Mayor Of London shortly.
Chabuddy feels like Sadiq Khan isn't really a proper Asian because he just isn't dodgy enough and will be running his campaign as the first ever honest politician: 'We all know that Asians are dodgy and politicians are dodgy, but they just deny it all the time. I'll be very open about the fact that I'm dodgy and straight up tell the people that I'm going to rob them – it's better the devil you know. That'll be my campaign slogan!'
With the current incumbent government flailing helplessly in regards to Brexit and the Coronavirus crisis, it's not inconceivable that a populist character like Chabuddy could make a splash in politics in the near future, especially when his main policies include legalising weed and expanding the Greater London area all over the country. 'It won't be Greater London, it'll be the Greatest London – all the way from Glasgow to the South Of France' he explains.
Beats expands on this idea by adding, 'London's the best place to live enit so why not just make it bigger. The tube as well – we wanna get from Uxbridge to Glasgow and not have to take the train'. Sounds better than the current Brexit plans I suppose and I'm almost convinced that Chabuddy might have a chance as we end the call.
Until then, the The Kurupt FM Podkast series 2 is available to download from Audible.co.uk now. It's the perfect platform to galvanise support for their campaign.