Everyone has been pretty stoked about the Twin Peaks revival since it was first announced a couple of years ago, and now you can get even more stoked as principal photography has finished and Showtime has decided to release the full cast list for the 2017 event series.
Featured Image VIA
And let me tell you, there are a few people in there that are sure to raise an eyebrow. Here's the full list, but we'll talk about it underneath too: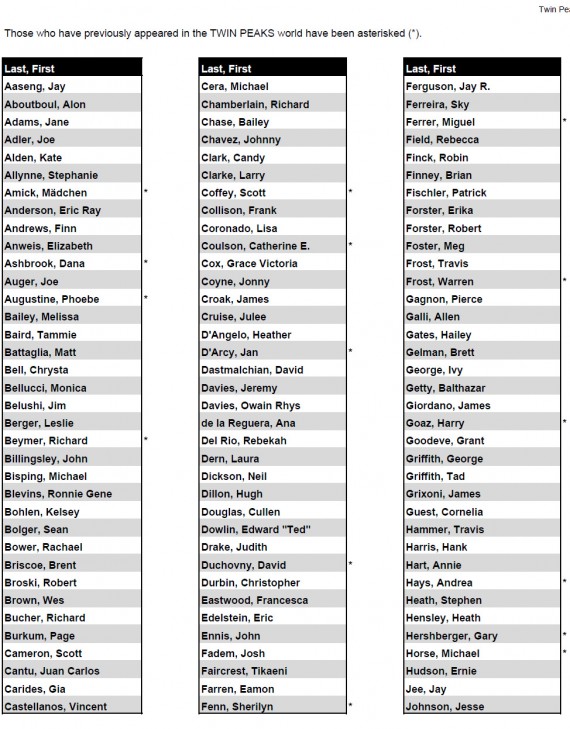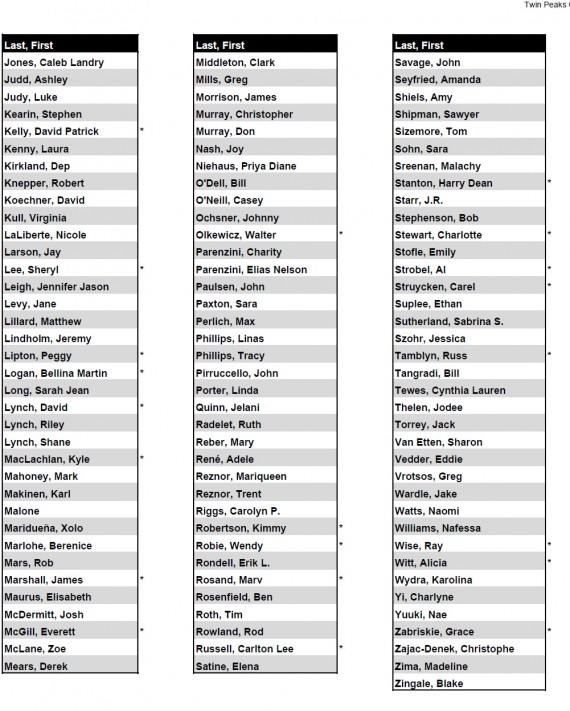 OK, so we already knew that most of the regulars like Kyle MacLachlan, Sherilyn Fenn, Michael Horse, Sheryl Lee, Ray Wise, Madchen Amick and Miguel Ferrer were heading back for another round, but how about the fact that David Duchovny will be returning as that weird transvestite? Result.
And what about some of the other names on there? Michael Cera? Tim Roth? Fucking Trent Reznor and Eddie Vedder? What the heck are they going to be doing in Twin Peaks? I have't got a clue but I'm sure it's going to be completely and utterly weird and Lynch will do us all proud.
In the meantime whilst you're waiting for it to air, check out the Twin Peaks Christmas Song for something a bit different.