The world has watched in wonder and disbelief at the increasing fame of the 'Cash Me Outside' girl Danielle Bregoli. Only in 2017 can you become rich and famous from being an internet meme.
Featured Image VIA
And now that her celebrity status is well and truly cemented, she is set to make even more money after signing an actual, real life tour deal with Live Nation. Yes, that's right – fuck having actual integrity and talent if you want to tour the world. Instead, just be mouthy and go on a chat show. It's worked for Danielle.
Apparently the 14-year-old will perform several acts including lip-syncing, guest roasting and Q&A sessions. Wow. And if you think that's ridiculous, wait until you get a load of her rider requests, which were leaked recently by TMZ:
– 50″ inch TV with Netflix and DVD player for viewing Paris Hilton in 'House of Wax' (movie subject to change)
– 3 fidget spinners
– 5 Gildan or Fruit of the Loom brand white tank tops, "ABSOLUTELY NO HANES BRAND"
– 4 large Domino's pizzas
– 1 fruit platter, but NO pineapple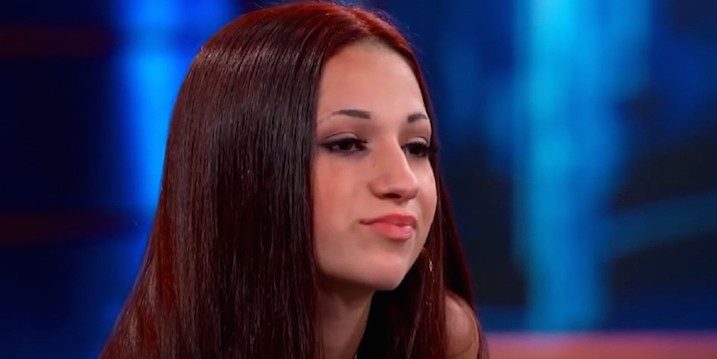 It's not the most outlandish rider we've ever seen, but for a 14-year-old girl who less than a year ago was a mere mortal like us? It's pretty insane. As well, the requests are just dumb – 3 fidget spinners? A TV for watching 'House of Wax'? What's that all about? I guess we should expect nothing less from the girl who spends her free time picking fights outside of bars.