This story is about Iowa State student Carson King, who went to an American football game recently holding up a sign that had his Venmo tag on it asking for beer money.
Featured Image VIA
Carson's sign went viral and he got flooded with donations, ending up with over $1 MILLION. Instead of actually buying beer with it, he donated the entire amount to a children's hospital. Absolutely legendary behaviour from the 24-year-old.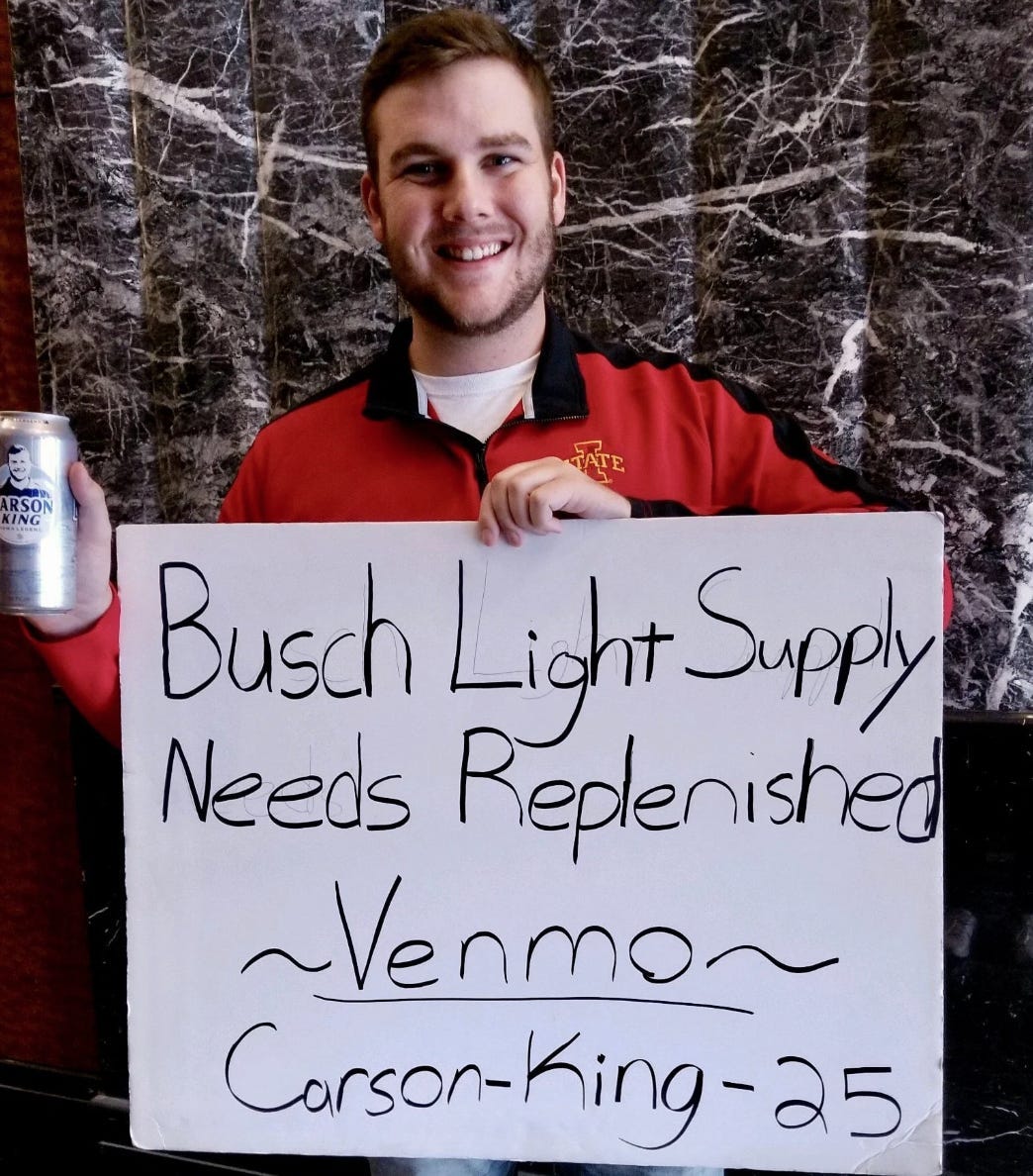 What's more, Anheuser-Busch – the brewing company – said they would match Carson's donation to the hospital. Result!
So that's a feel-good story we can all be happy with, right? Wrong. Some utter dickhead journalist called Aaron Calvin saw that Carson King had donated $1 million to a hospital that treats children for cancer, and took it upon himself to search through Carson's Twitter feed until he could find something to destroy him. 
Via Des Moines Register:
A routine background check of King's social media revealed two racist jokes, one comparing black mothers to gorillas and another making light of black people killed in the holocaust. The joke tweets date back to 2012, when King was a 16-year-old high school student.

When asked about the tweets, King was remorseful and thanked the Register for pointing them out, saying they made him "sick." He has since deleted them.

"That's not something that I'm proud of at all," he told the Register during the day Tuesday.
What that article doesn't mention is that those 7-year-old Tweets from a 16-year-old high school student are quotes from TV show Tosh.0.
So not only was Carson King then 'cancelled' and shamed and embarrassed, Anheuser-Busch immediately announced they were severing all connections with him (though they will still donate to the hospital).
Anheuser-Busch InBev, Busch Light's parent company, announced in a statement Tuesday night that they will "have no further association with [King]," though they will honor their agreement to match the funds for the children's hospital.
Anyway, the Des Moines Register then got absolutely rinsed on Twitter for being such awful killjoys and ruining one of the most feel-good stories in recent memory. They even put out this statement trying to act like they were in a really difficult position: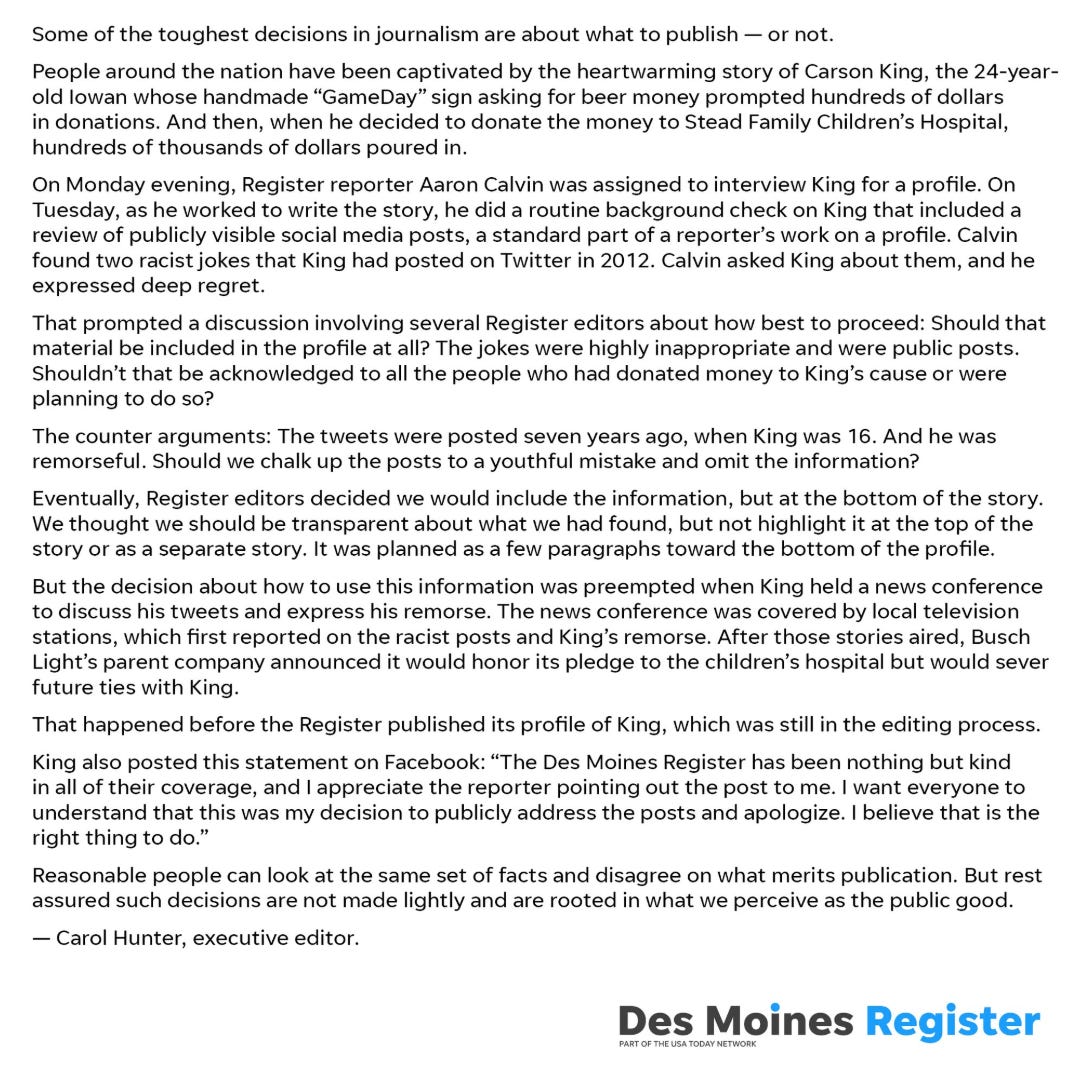 Just one problem for that dickhead journalist Aaron Calvin though. He forgot to delete his own questionable Twitter history, and people decided to expose him for the hypocrite that he is with a dig through his own ancient Tweets.
Let's take a look shall we?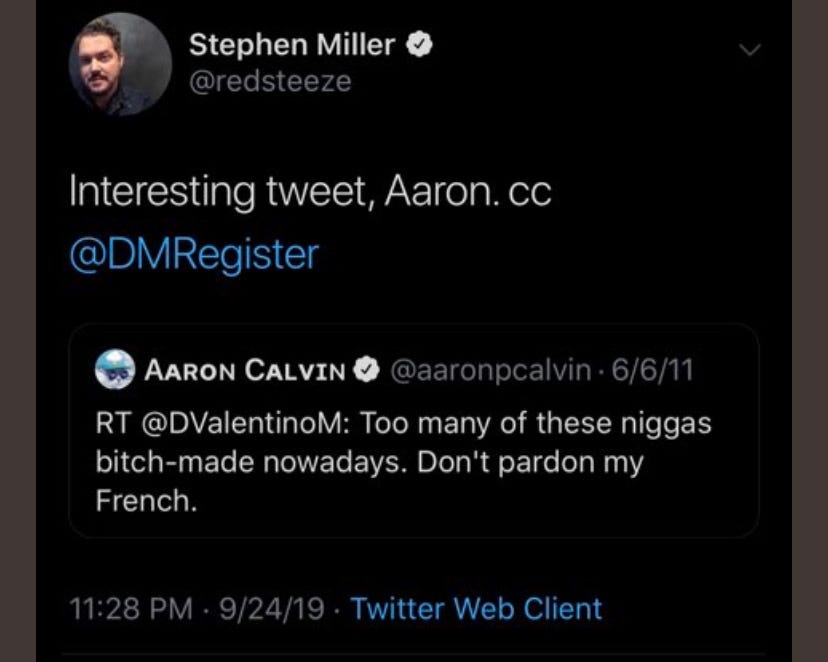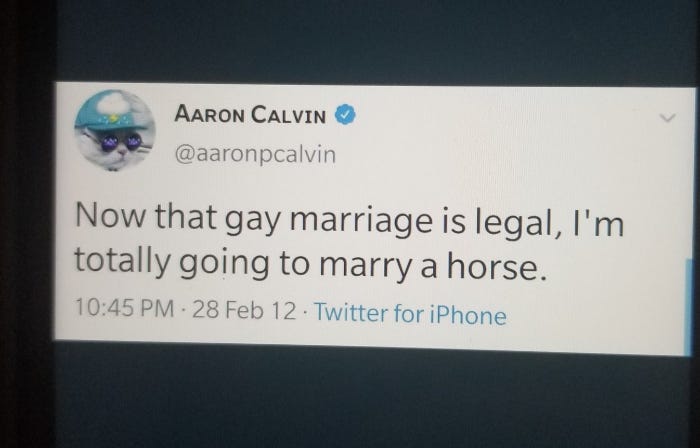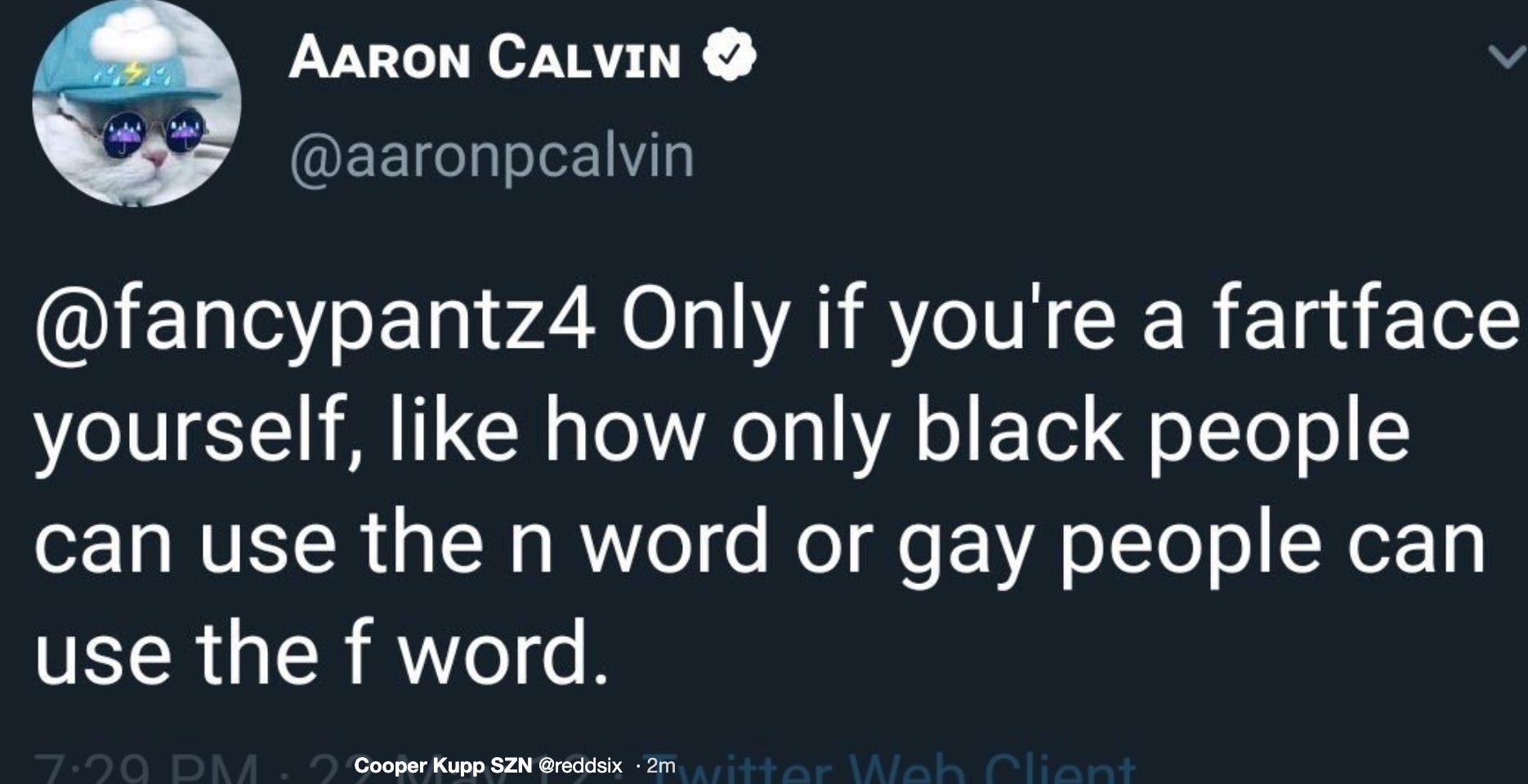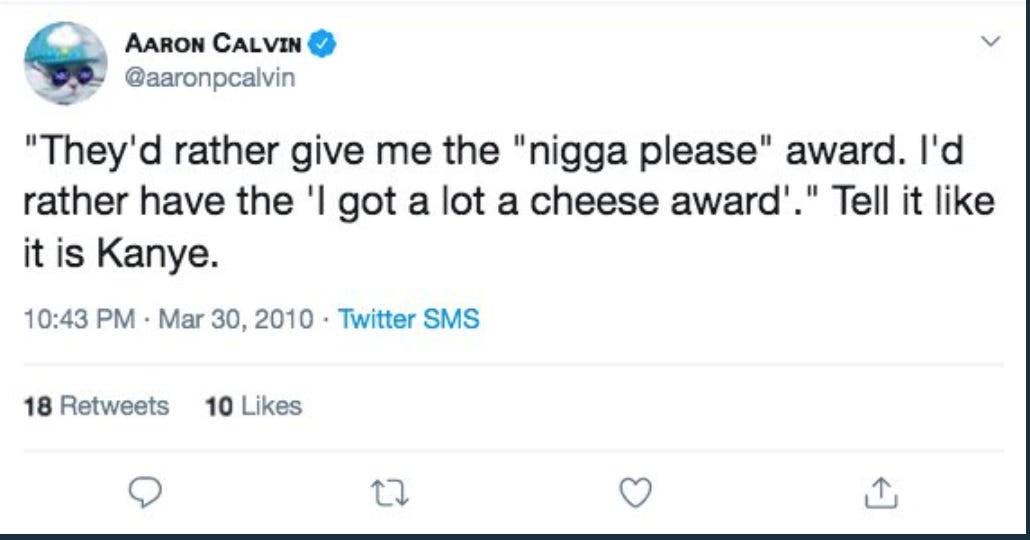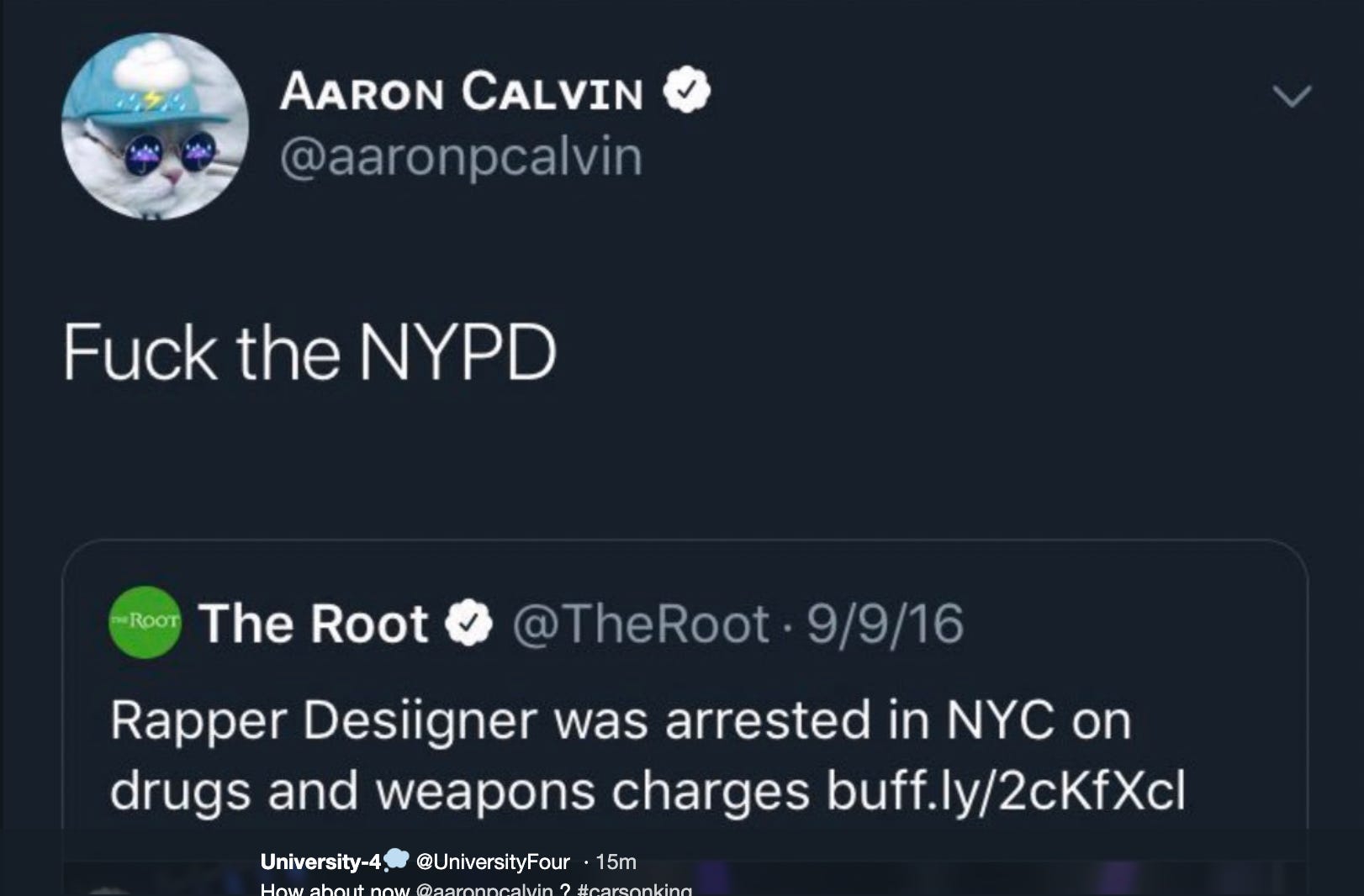 Aaron immediately pooped his pants upon realising that just like Carson King who he had brainlessly exposed, he had also Tweeted things that he regrets in the past.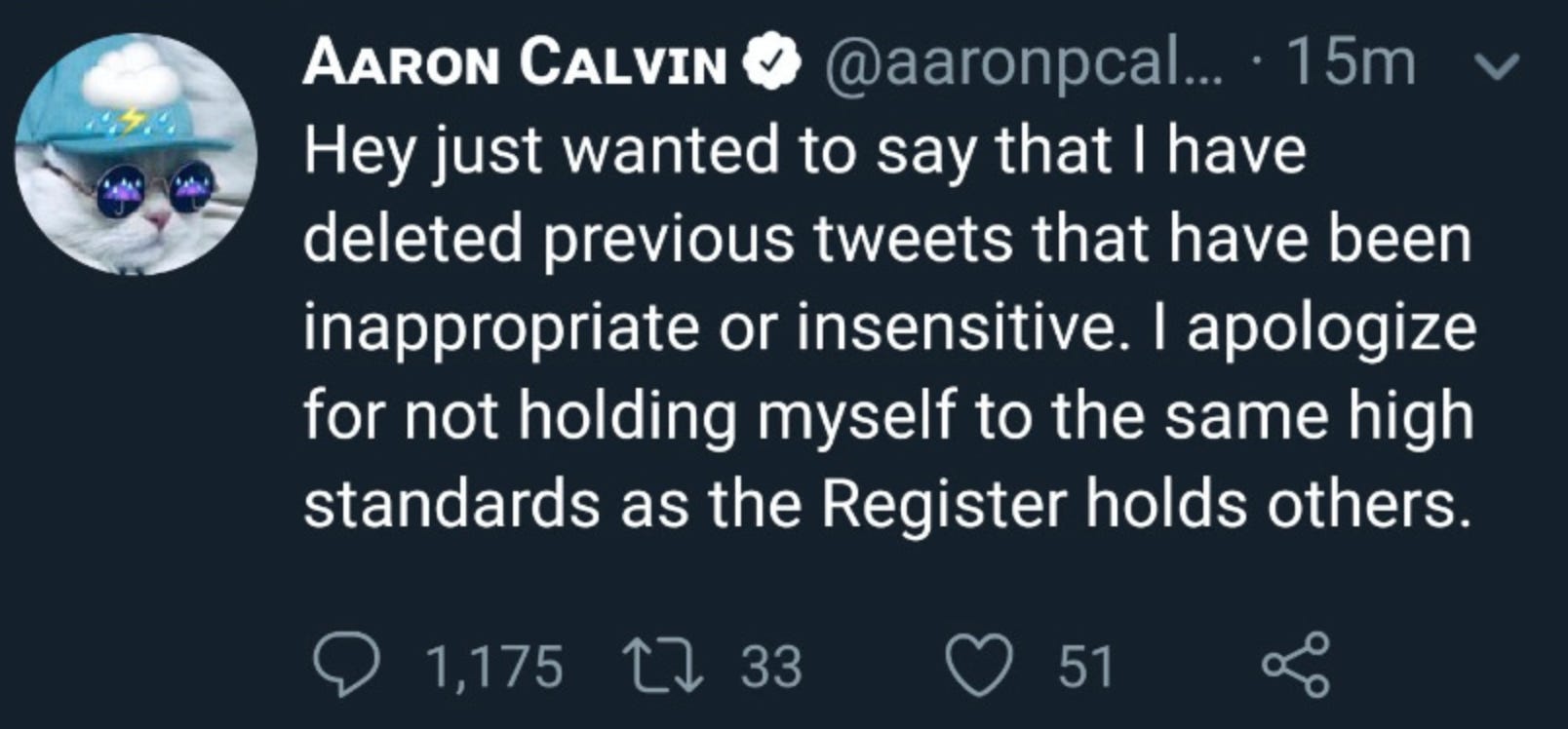 Oh, look – that was quick: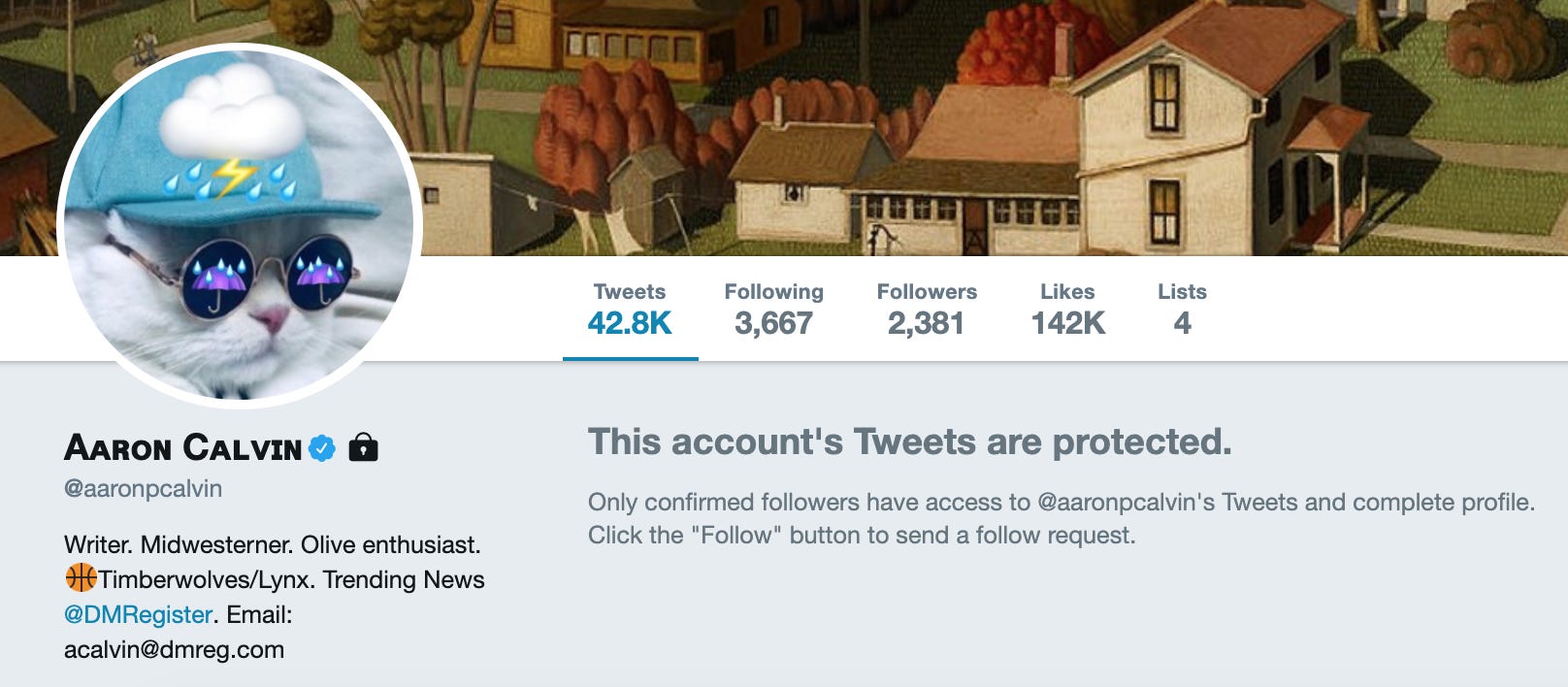 Funniest bit is the Des Moines Register being forced to acknowledge it as well:
The Register is aware of reports of inappropriate social media posts by one of our staffers, and an investigation has begun.

— Des Moines Register (@DMRegister) September 25, 2019
So what they're saying is that they're aware their arsehole reporter who dug up the dirt on a dude who donated one million dollars for kids dying of cancer is a raging hypocrite and are looking into it. Got it.
This Tweet from Iowa journalist Jodi Long basically sums it up:
What's happening with #CarsonKing is a prime example of our culture today…. constantly and intentionally looking for the bad when there's so much good to share. Most of ya'll better be glad social media wasn't around when you were 16.

— Jodi Long (@JodiLongWHO13) September 25, 2019
To watch the moment an Italian mafioso broke a journalist's nose on camera with a brutal headbutt, click HERE.