Well, if there's one combination that seems so obvious I'm surprised it hasn't happened already, Carole Baskin has announced that she'll be releasing her very own cryptocurrency called $CAT.
Featured Image VIA
I get why she's decided to call it that name – she's really into big cats, that's her whole thing – but did nobody tell her what scat actually means? Surely she knows all about that stuff from her early life as a prostitute? I suppose it gets more headlines because it's so stupid, so maybe it was a calculated ploy from her team? They seem so clueless though that I'm definitely on the fence about it.
Anyway, I doubt Carole Baskin knows anything about cryptocurrency and it's more likely some idiot just approached her with the idea and she thought why not? She doesn't really have anything to lose does she, but even from her own press release it sounds like her coin is going to be completely and utterly useless: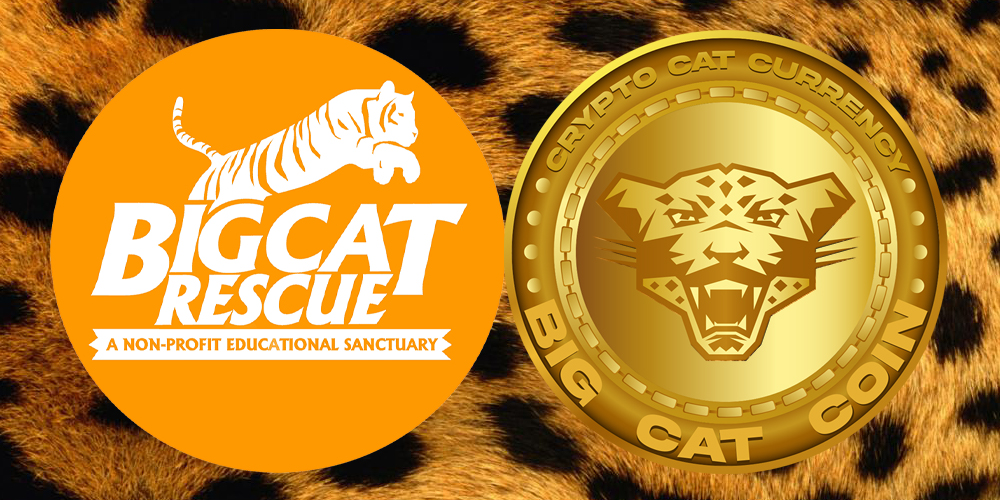 Big Cat Rescue issues $CAT a freshly minted "alt coin", AKA "creator coin" to their millions of fans worldwide. Alt coins were invented in 2008 meaning "alternative to Bitcoin".

There are over 900 Altcoins that have been created since Bitcoin was first registered on 18 August 2008. $CAT is not a currency nor investment, but rather is a purr-ency and the first of its kind as a fan token for supporters of Big Cat Rescue.

There are five other animal themed tokens to date: Dogecoin (dog), TrueFlip (dolphin), Nyancoin (cat), Pandacoin (panda) and Neucoin (squirrel) but none of these represent a fanbase for a non profit sanctuary nor an organization dedicated to protecting animals.

Visit https://rally.io/creator/CAT/ be one of the first to collect this Big Cat Rescue fan coin.

There are some exciting ideas for holders of $CAT, such as elite access to LIVE walkabouts and conversations with Carole Baskin and her crew of big cat lovers and keepers, discounts and first access to new merchandise and activities and so much more.

Future plans include a big cat metaverse for virtual visits with the cats and each other based on $CAT holder's possession of the coin and NFTs which are launching in about two weeks.

Carole Baskin says, "I'm investigating crypto currencies because I am concerned about the volume of US dollars that are being printed and distributed with nothing to back them up.

At this point both the USD and BitCoin are fiat currencies, but at least BitCoin and other altcoins have scarcity built in and now there is much more broad adoption of them in our everyday lives.

I like the idea of putting the power of money in the hands of the people, rather than banks and governments.

Our new $CAT coin is not a currency for investment, but rather is a purr-ency of our fans to show their love for the cats and to reap the benefits of being our most forward thinking partners in creating a world where all wild cats live free.

Rally.io accepts both crypto currencies and credit cards which makes it easy for people to investigate the crypto world for the first time.

Baskin continues, "Our fan base is amazing and I just know they will push $CAT to the top of the charts so that others learn about saving big cats from the cruelty of captivity.
Does that make any sense whatsoever? Is it even a cryptocurrency or is just kinda like a bad version of an NFT? What is a purrency? I think if anyone invests in this then they would have to be absolutely mad, but then again look what's happening with Dogecoin at the moment. The world is a crazy place.
For more of the same, check out who just bought a whole load of Dogecoin. It's going to the moon apparently.