I don't think that anyone expected a bunch of supernerds to hijack a joke cryptocurrency – I'm sure you could argue that all cryptocurrencies are a joke, but you've got a good point with Dogecoin – and send its value skyrocketing, but that's exactly what's been happening this year and it doesn't actually show any signs of stopping.
Featured Image VIA
The latest celebrity to get involved with the DogeCoin hype train is Meek Mill, who revealed yesterday that he had bought $50,000 of the silly little meme coin. Here's how he proved it:
I just grabbed some doge I'm tired of missing out

— Meek Mill (@MeekMill) May 4, 2021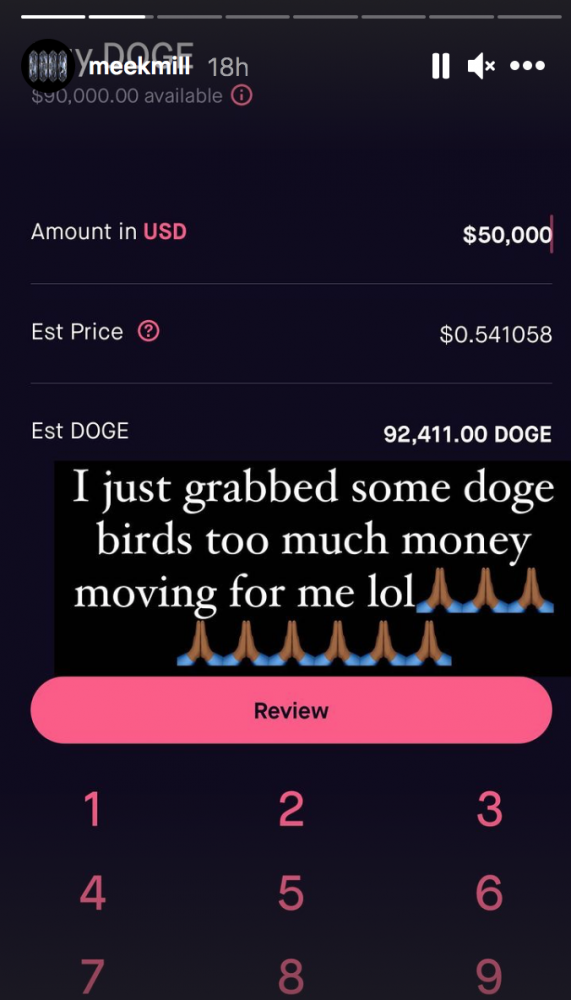 You can't really argue with that can you – the guy is putting his money where his mouth is. Of course, it's much easier for a guy like him to drop $50,000 on a whim on something that could quite easily plummet in value overnight, but you just know that some of his 21 million followers are going to follow his lead on that and send the value of the cryptocurrency even higher.
This coupled with Elon Musk's appearance on Saturday Night Live over the weekend and speculation that he's going to majorly promote Dogecoin during it is probably going to send its value through the roof in the next few days. The only question now is when to get out and who's going to hold their nerve.
Not something I want to get involved in, but if you're feeling it then it might be something you want to get check out. I 100% didn't advise you to do that though, trust me.
For more of the same, check out when Meek Mill asked six kids to split a twenty dollar note. What the heck was he trying to do there?