The investigation into the disappearance of Carole Baskin's husband has officially been reopened after the success of 'Tiger King', which provided detectives with enough new clues to suspect Baskin.
Featured Image VIA
Don Lewis went missing in 1997 and no one's heard from him since, though his friends and family always suspected Baskin's involvement as did Joe Exotic and pretty much everyone watching 'Tiger King'.
As reported by CBS:
A Florida sheriff is scratching for new leads in a 23-year-old missing person case — thanks to the popular Netflix series "Tiger King: Murder, Mayhem and Madness."

Hillsborough County Sheriff Chad Chronister turned to the show in search for clues into what happened to Jack "Don" Lewis, who disappeared in 1997, with some viewers of the true crime drama wondering if he was murdered, according to NBC News.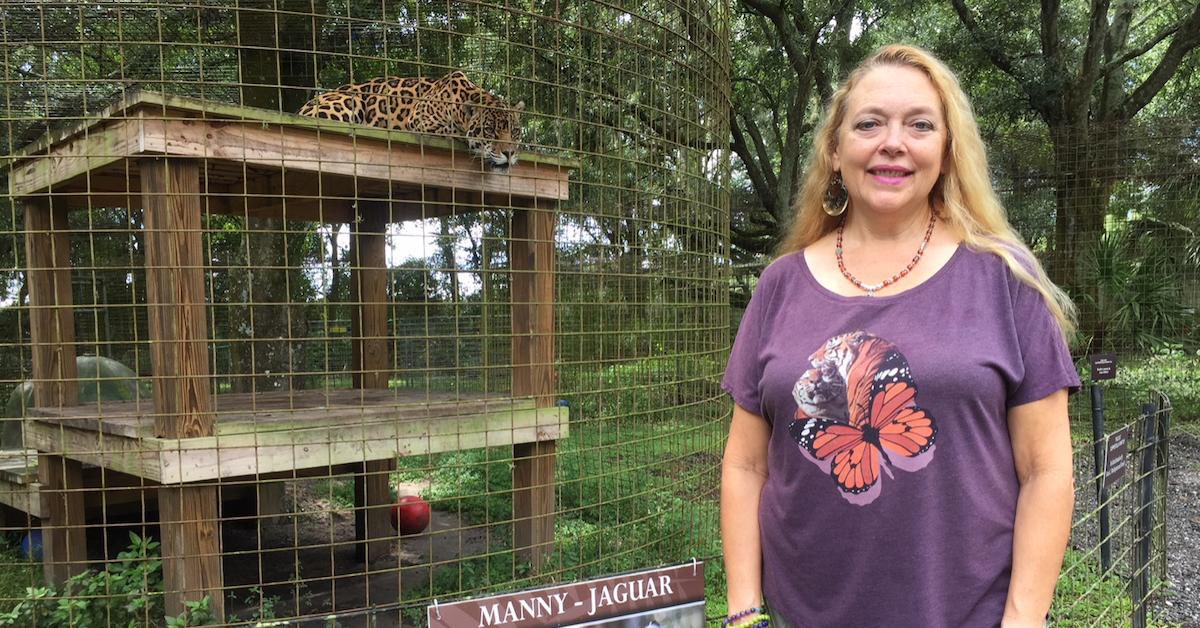 New leads like… hearing her talk about her husband or Joe Exotic or tigers for 5 minutes? I mean I don't want to categorically say Carole Baskin murdered her husband but let's be real here – she totally did, didn't she? She probably killed her husband and fed him to the tigers just like Joe Exotic said. Now 23 years later she's going to face justice for it, and all because she became a big star on Netflix. What a crazy world we live in.
For the blog Baskin wrote disputing the allegations that she had something to do with her husband's disappearance, click HERE.