Grand Theft Auto is one of the best video game franchises of all time and I think one of the most appealing things about it is that it lets you do things that there's just no way you would ever do in real life, like stealing cars and leading cops on car chases for 40 miles.
Featured Image VIA
Well, most of us probably wouldn't do anything like that and apparently 23 year old Anthony J. Clark didn't actually think he was doing it either when he was doing it. His excuse was that he had dropped some LSD and was convinced he was actually playing Grand Theft Auto, despite the fact that he stole a car right in front of some cops and then led them on a 40 mile pursuit before finally giving up.
Two police deputies were waiting for a two truck to haul away a 2003 Toyota Camry along Oregon 66 and Emigrant Lake Road in Grants Pass, Oregon after arresting the driver on an unrelated drunk driving charge, where out of nowhere Clark showed up and stole the car. It was around 8:25pm on a Saturday too, so a completely ridiculous time for either of them to be drunk or wasted off LSD. Actually maybe not when you think about it, but still you would probably expect it to be a bit later for this kind of behaviour.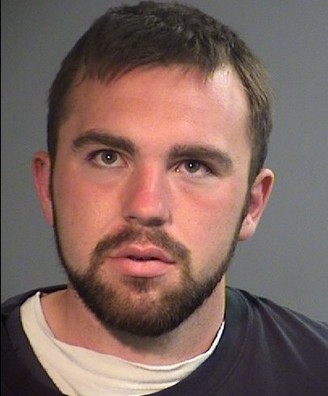 Anyway, the car chase really does sound like something out of GTA. Apparently Clark managed to crash through chain link fences off the roadway, run over spike strips twice and drive the wrong way down several roads. He was eventually stopped when a patrol car managed to bump into the back of him and he span out of control. He then proceeded to run and hide in a mobile home park where he tried to steal another car but was apprehended before had a chance to get away. Busted.
Once arrested, Clark admitted to taking LSD and hallucinating. He's since been charged with driving under the influence of intoxicants, second-degree criminal mischief, third-degree escape, unauthorized use of a motor vehicle, attempting to elude a police officer, possession of a stolen motor vehicle, unlawful entry into a motor vehicle, interfering with a police officer, reckless endangering, reckless driving and offensive littering. Sounds like he would have racked up a five star wanted rating and made everyone over at Rockstar games real proud.
For more GTA in real life, check out this AK47 gun fight at a petrol station. Serious.