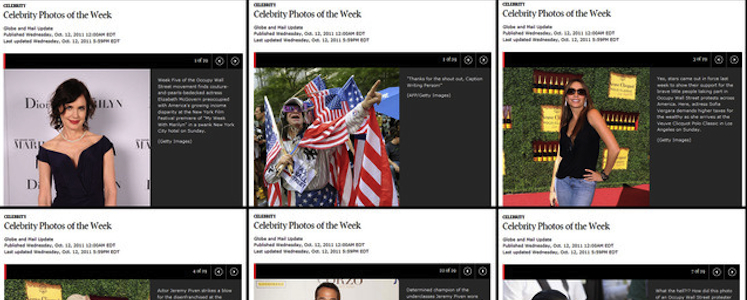 A caption writer at Canada's Globe and Mail decided to let his real feelings about two-bit celebrities known.
The original gallery may well have been changed by now (it's here, if you fancy it), but here at Sick Chirpse we screen-grabbed a couple of the funniest efforts. I think my favourite is the description of Nacho Figueras as 'dressed like a complete tool.'
Heat magazine should hire this guy.