The hot ginger man really is an enigma – he must exist out there somewhere but the chances of coming across one in real life seem to be slim to none.
Images VIA
The creators of the Red Hot calendar series are looking to change that though. They've already released two calendars of hot ginger guys – Red Hot British Boys and Red Hot Exposed, which both featured celebrity gingers – but for their next project they're going for something a little more edgy: a calendar featuring regular hot ginger guys with their pubes and penises on display. FYI they might have emojis over their packages here, but on the real calendar it's all access.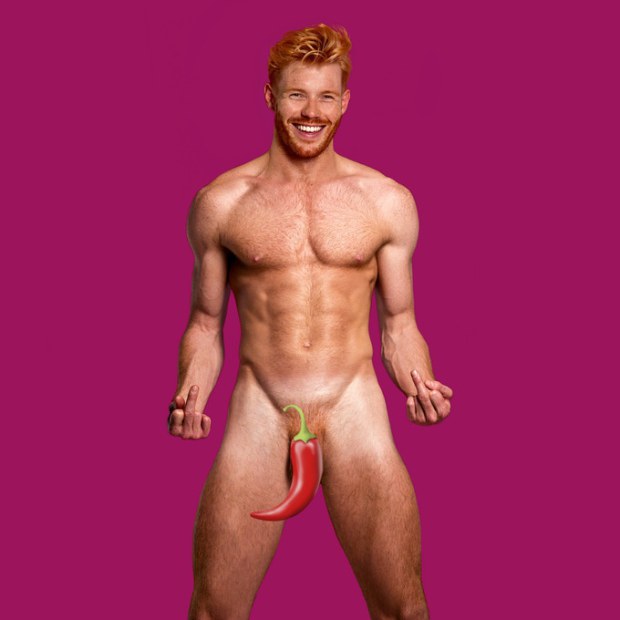 This is where you can get involved because like I said, they're searching for regular guys so if you happen to be a ginger and good looking who doesn't mind getting your dick out, then this is the gig for you. All you need to do is register on their Facebook page and make sure you're able to travel to London later this month for the photoshoot. Not sure if travel is covered but I would hope it would be.
If you're not ginger but still want to help fund this, then you're probably kinda weird but you are able to order one from their Kickstarter page and they're donating some of the money to Movember Foundation's Testicular Cancer Awareness campaign, so at least you'll be doing some good. And you'll probably making gingers feel way better about their lot in life too. What's not to like?
For more gingers, check out when the shag a ginger club night was cancelled. Bummer