These days, cabbies just can't catch a break – first it was Uber, and now it's geezers on their mobility scooters stealing all the business.
Images VIA
At least, that's what's been going down in Devon.
Yes, residents over in Torquay have reported sightings of a man around the Debenhams area from midnight onwards, charging about on his disability scooter while offering drunk people a lift home (or to the next pub) for a small fee.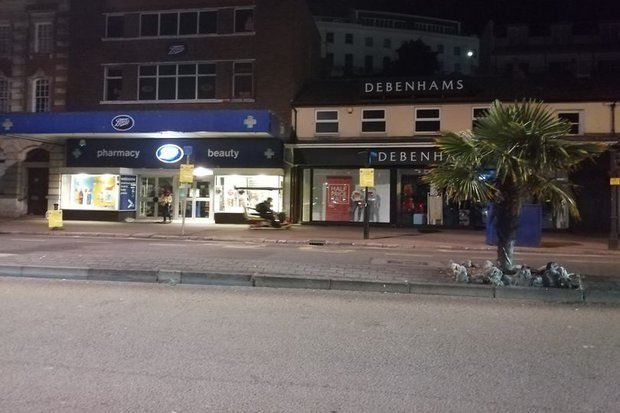 Needless to say, it's caused uproar in the local taxi-driving community, with one driver who wishes to remain anonymous telling Devon Live that he had seen "about five people hanging off the side" at times.
Although his antics have many people chuckling, cabbies are pissed and are accusing him of putting punters in danger by not having a licence, insurance or a safe vehicle.
You see it zooming around the harbour area and Debenhams, charging around with flashing lights on – it has to be seen to be believed.

I saw about five people hanging off the side of it once. It is only supposed to take one person.

I think he has put a mattress on it and he goes around from pub to pub picking up people and dropping them off. He charges for it too.

He's been doing it for a couple of months now. You see people jumping on it and hanging off the side. It's incredible.

It goes around 20mph and I bet he doesn't have a licence. It is totally illegal.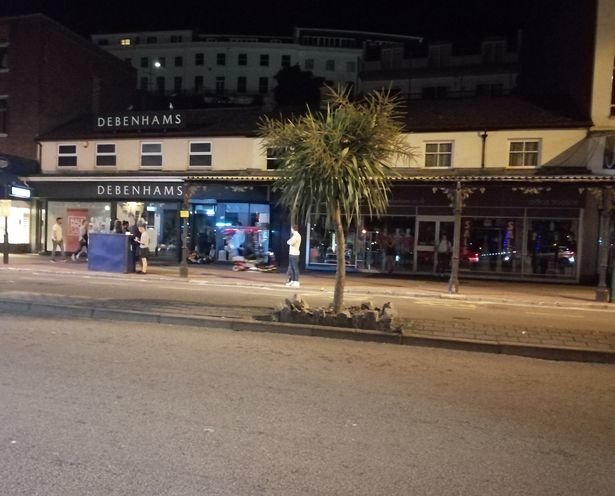 I know it sounds sad me saying all of this but it is only a matter of time before someone falls off or gets hurt.

He is not a taxi but he has a taxi sign on it, I don't think he has a licence and I'll bet he doesn't have insurance either.

We have to pay for licensing and things like that. Complaints have been made by other drivers but nobody has done anything about it.

If they're not going to do anything then I might as well get one myself!
Yikes, that guy is not happy. Then again, if someone swooped in on their mobility scooter and stole all your business you'd be angry too.
As for scooter guy, we have no idea who this crafty crusader is and it's clear he's putting people in danger. Still, you can't deny he definitely knows his market. Will the local cabbies finally catch up with him and put an end to his antics? Time will tell.
For more of the same, check out this OAP tearing it down a busy motorway on his mobility scooter. Need for speed.