The vegan movement continues to expand with more and more major chains now embracing the lifestyle with their menu choices and the latest one to do this is Byron Burger, who have announced that they're releasing their first ever vegan burger from tomorrow as part of their new menu.
Featured Image VIA
Normally this is a pretty exiting time for vegans as it's a chance for chefs to push the limit of what they can achieve with this style of cuisine and attract some new customers, but it seems like most people are fairly disenchanted with Byron's first steps into it. Their burger is pretty unimaginative consisting of a beetroot falafel patty, baby kale, smashed avocado, tomato, pickled red onions, red pepper ketchup and lime-dressed rainbow slaw.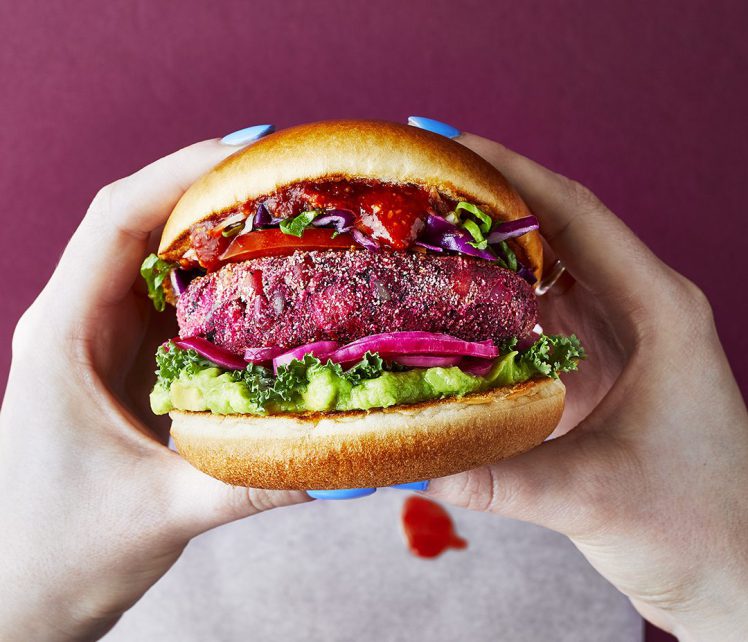 Whilst that sounds OK, the lack of vegan cheese and presence of avocado – does that really belong on a burger? – really kinda makes it seem like they just had whatever was left over in the kitchen and whacked it in rather than coming up with a true awesome option for all the vegans out there. I'll still give it a shot and it's great that they're rolling this out nationwide, but I think they could do better and I'm not even a vegan. Come on guys.
For a better vegan burger, check out this fake KFC double down. Mmmmmm.