It's safe to say that for most of us right now the idea of a one night stand is a distant, distant memory from before the pandemic, but some dudes from Yorkshire have decided to try and recreate your experience in candle form for everyone having a tough time during lockdown.
Featured Image VIA 
I'm not really sure if too many people associate a one night stand with particular scents, but the guys at Flaming Crap have decided that pizzas, cocktails, condoms and taxis are the smells that populate most of them – sounds like they're picking up their partners from Yates Wine Lodge or Hooters or something? – and these are the ones that they've stuck into their multi layered candle. I'm told that the taxi aroma has that classic 'new car smell' and lasts extra long to replicate the shame that you feel on your way home, whilst you're well on your way to resolving to never call your one night stand ever again.
Here's what Oliver Burr – the Co-Founder of Flaming Crap candles – said the following: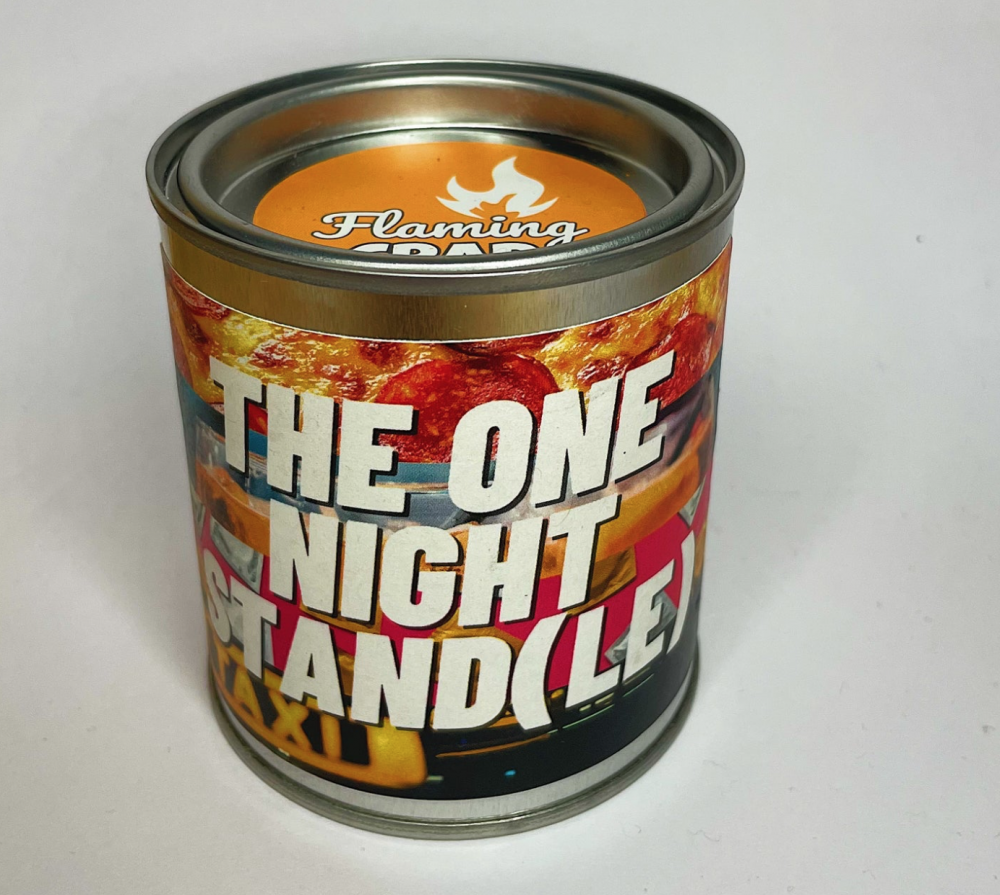 Many people's dating lives have become disasters over the course of the last year, the One Night Standle takes you on a sensual journey through dinner and drinks, with scents that will remind you of sex and that awkward taxi journey home!

We hope this can be both a fun reminder of dating disasters, and what is to come for those that have spent the last year on their own!
Yeah I mean again, I'm not really sure how well these candles are going to sell, but I guess it's a funny birthday present for your friends who have been single all the way through lockdown. Just rub it in .
If you're interested in this type of stuff, the candles are made using vegan soy wax and recycled labels and packaging and are ethically and environmentally friendly. They'll only set you back £14.99 and are available from the Flaming Crap website. Probably about the right amount to spend on a mate during lockdown.
For more of the same, check out what happened to one of Gwyneth Paltrow's candles that smelled like her vagina. You'll never guess.