Everyone knows that sex dolls exist now, but people are still starting to learn just how they can make money out of these products.
Images VIA
The most obvious way is to manufacture them and sell them yourself, but perhaps an easier way would be to open a brothel or offer them up for rent. I've heard of brothels popping up in this country but I haven't heard of anyone renting sex dolls until 35 year old Jade Stanley from Bromsgrove cropped up.
Customers can rent a doll for £345 a week that is delivered directly to their house via a trusted courier. The dolls are dressed to the customer's requirements and there are 7 females and one male to choose from. Once they are sent back they are thoroughly cleaned and their vaginas and anuses are replaced so you won't be sticking your junk in the same place as next man. You can also get bespoke dolls made but these cost just south of £4000 so you had better really know what you want with those ones.
Jade has been offering this service for a while now and says that business is booming: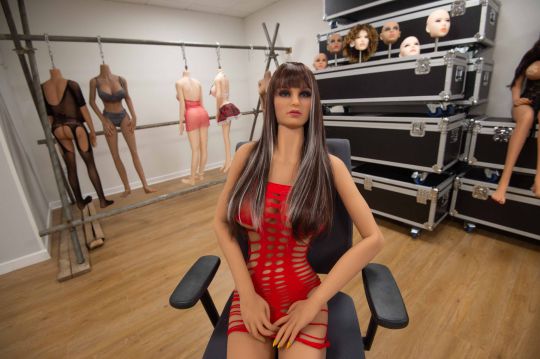 I'd seen a lot of press about the dolls and started doing my own research.

I was really interested but found that the competition were mainly offering the dolls in a more sexualised way and it was quite seedy or for their own satisfaction.

I wanted to approach it from a different angle. More to help people that are seeking comfort or may find it difficult in social situations to approach others due to mental health conditions or learning difficulties.

It's an incredible discreet service and the ordering process is all done online with delivery straight to your door by trusted couriers.

We have a lot of people approach us who have dolls made that resemble a partner they have lost.

It can be very beneficial for them and helps them keep a piece of their loved one, it provides them with comfort and people don't always buy the dolls for a sordid reason.

It's very hard to pinpoint who our main customers are, because it is so varied and all ages.

We even get couples who want to experience a threesome but maybe feel uneasy about seeing their partner with another person.

It's also great for people who maybe feel socially awkward about approaching the opposite sex.

I want to take this worldwide and have very grand plans.

I'm hoping to open an office in US city of Atlanta.

The market is so big and is it isn't going to stop here.

We are currently in the process of working with some well-known pornstars to get dolls made that look just like them.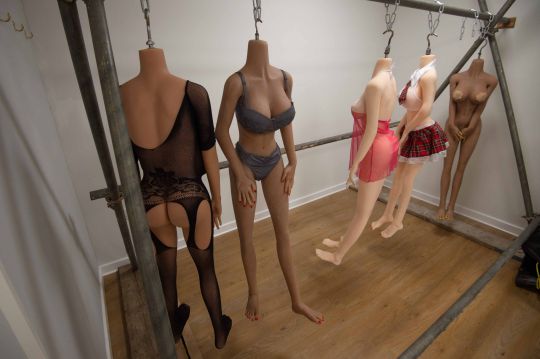 I mean it sounds like she's correct and she knows exactly what she's doing and is completely killing it. Respect to her. Maybe I should get into the sex doll business instead of just writing crap on the internet all day? It's booming after all.
For more sex dolls, check out this guy's homemade effort. Absolute filth.