Do you love dogs? And bus tours? Then we've got the event for you. Introducing, London's pop up event for its canine residents: a doggy bus tour.
Images VIA
From today until 19th January (better get in there quick), MORE TH>N is offering a special tour that has been designed for your furry friends. The K9 bus takes dogs and their owners on a sightseeing tour around London, with stops in the best parks and walking spots. It also includes a talking tour of the places with the best dog-related history. Isn't that just the cutest thing you've ever heard?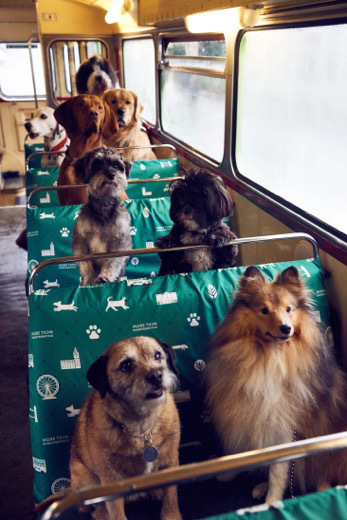 The entire route lasts about an hour and a half and is narrated by an expert dog lover. Pups can jump off the bus at any point to stroll around parks and owners are even offered leaflets to show them where the nearest dog-friendly pub is. Sounds like the perfect day out.
If you would like to book in you and your doggy friend, then you can book tickets HERE. Have fun.
For more dogs being awesome, check out this doggy pool party. So much love.