Burning Man the Netherlands – organised by the same non profit as the Nevada version of the event – is aiming to bring a version of the festival to the Netherlands this summer in the form of a three day event called 'Where The Sheep Sleep' in Veluwe.
Featured Image VIA
As with Burning Man, it's a participation driven event which means that there are no spectators and everyone involved is responsible for their own experience. It also aims to adhere by the 10 principles of the collective: radical inclusion, gifting, decommodification, radical self-reliance, communal effort, civic responsibility, leaving no trace, participation, immediacy, and radical self-expression.
The website reinforces this commitment: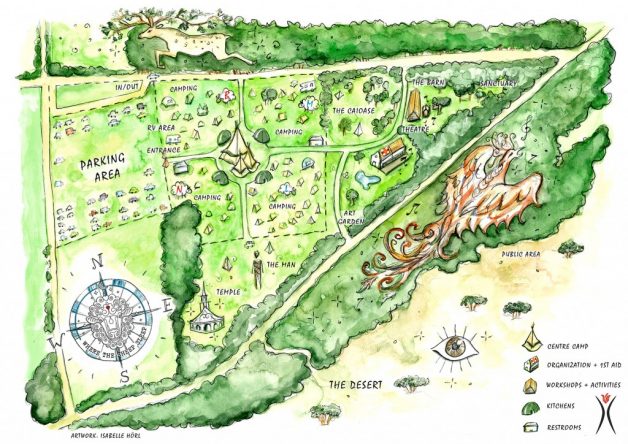 Burning Man Netherlands will bring experiences to people in grand, awe-inspiring and joyful ways that lift the human spirit, address social problems and inspire a sense of culture, community and cultural engagement.
Essentially though, 'Where The Sheep Sleep' doesn't sound as cool as Burning Man and just looks like a small festival in a field judging by the map. Sure, maybe it adheres to the same principles as Burning Man but you can probably find that at hundreds of small festivals over Europe this summer.
At the end of the day, just because it's got the Burning Man name attached to it doesn't mean that it's going to be a completely sick rave in the desert with 68,000 other people going crazy. In fact it's probably going to be nothing like that. Save up and get involved with the real thing.
If you do fancy going to 'Where The Sheep Sleep' though, you need to join the Burning Man NL Facebook Group and then register for membership to Burning Man NL. Already sounds long.
To remind you of what you're missing out on, here's a GoPro falling off a drone straight into the middle of a dance party at last year's Burning Man.