You know when we always do posts about new menu items at your favourite fast food restaurants, but they turn out to hardly ever be in the UK?
Images VIA 
Well this isn't one of those times and for once, because after a successful trial in Sweden that sick new taste experience is coming to our very own country in the form of the Halloumi King courtesy of Burger King. The big news is that Burger King are giving you the chance to double up with two slices of halloumi if you don't want to settle for just the one.
The Halloumi King is available as part of a meal with fries and a drink or just on its own. The meal will set you back £5.99 or £7.49 with a double, whereas the burger on its own is either £3.99 or £5.49. I'm sure you can figure out which price relates to which item.
Here's the official blurb of the item: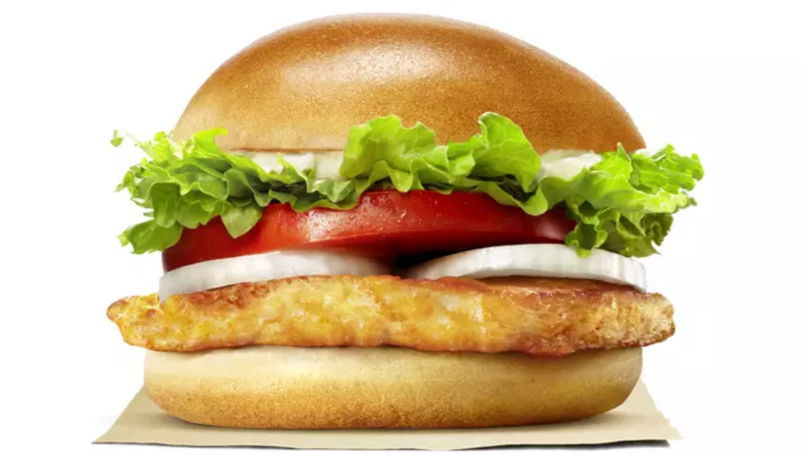 Halloumi lovers across the UK rejoice and mark your calendars – the 8th of July will see Burger King launch the highly-anticipated Halloumi Burger nationwide.

Made with crispy and delicious Halloumi cheese from Cyprus, the Halloumi Burger will have lovers of this Cypriot delicacy filled with excitement.

With the UK now earmarked as the biggest importer of Halloumi, chowing down on over 2,000 tonnes of the Cypriot delicacy per year, the demand for Halloumi has reached fever pitch and Burger King have listened.

Bringing halloumi to the masses, Burger King are excited to be amongst the first quick service restaurant to offer halloumi burgers to the high streets, stations and airports, all at an accessible price!

Avoid the FOMO and take a trip down to your local Burger King UK restaurant and let Burger King provide you with the taste and sound of Summer 2019.
I mean yeah, they have got me pretty excited about that there halloumi burger for sure – might even have to step out today and order one to see what it's all about. Not sure about the fact they keep spelling halloumi with a capital and then a lower case H though. Maybe get someone to proof read it next time.
For more of the same, check out this article that reckons we might be on the brink of a halloumi shortage. OMG.