A Burger King in Grandville, Michigan helpfully complied with a woman's request for a delivered double meat Whopper at 4a.m. when hearing that it was the chosen menu item for her last meal.
Featured Image VIA
Brenda Traxler had been diagnosed with stage 4 lung cancer and given only three weeks to live, but gathered up the energy for one last request and her daughter Jackie was determined to get it for her:
She loved Whopper. Double meat Whoppers is what she loved.

I called around three Burger Kings at 4 a.m. until one of them agreed to do it. They even added a personal note for my mom in the burger's wrapping.

I don't know who did it. To this day I thank God for her because my mom – that was the best thing anybody could have ever did.

She passed away with what she loved, and that was a double meat Whopper.

She loved that. It was the most amazing thing in the world. I'll never forget it.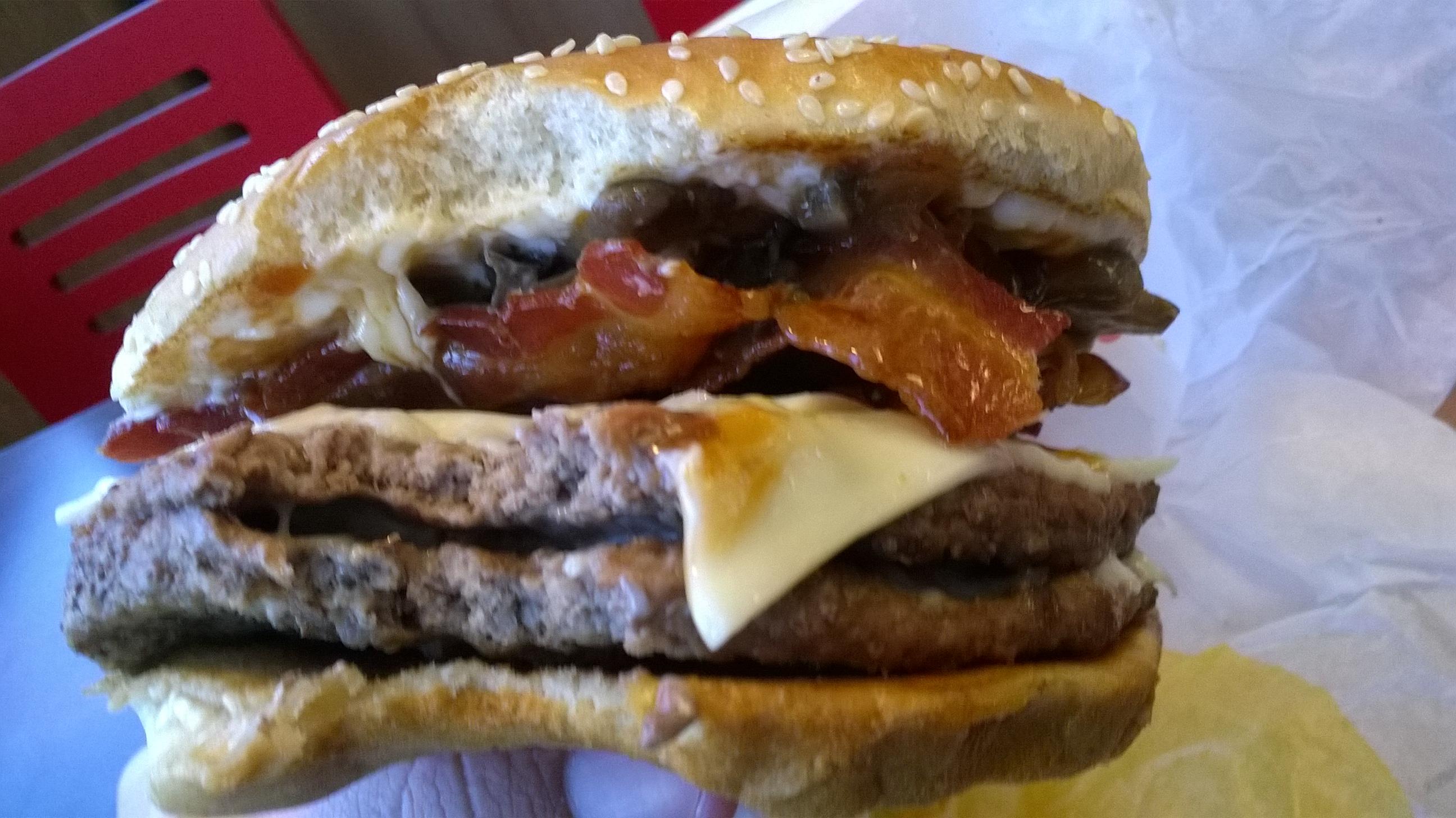 That's just great. Let's hope it looked like the one in the top image then the one right above this. It turns out that that person who made the Whopper was Olivia Martinez, a manager at the restaurant. She said the following about her experience:
It's been a while since I made a Whopper, and we do little things like that all of the time.

I didn't think making a Whopper for someone would actually go that far and make them feel that special.
Well yeah, neither could I. But apparently it did and although it's a touching story, I can't really get over the fact that someone could love Whoppers so much that they would request them as their last meal and be so happy about receiving one. But hey it happened and it was beautiful in its own special way and that's that. Thank you Burger King and Olivia Martinez.
For more last meals, check out the last meals of Death Row convicts here.