The vegan population is growing by the day, and in a bid to cater to this rising trend, a whole host of fast food chains are jumping on the bandwagon and introducing their own plant-based alternatives to their favourite dishes. Burger King included, having recently announced the launch of its meat-free 'Impossible Burger'.
Featured Image VIA
Understandably, many vegans were excited to get their chops around one of these new tasty burgers. However, a few customers over in New York might give it a swerve next time after finding out they were accidentally served real beef burgers instead. Whoops.
What makes this even weirder is that the Brooklyn restaurant in question isn't even one of the branches that sells the Impossible Burgers. Somehow the menu item was listed on the Seamless delivery page and, according to reports, the manager of the Williamsburg shop was just packaging up regular beef Whoppers for those who had ordered the veggie ones and then telling the Seamless drivers to let the customers know the score.
Not only did the drivers not end up telling the customers, but to make things even more confusing, the packaging said Impossible Burger on it.
This whole thing was found out when one of the customers who had been ordering the vegetarian Whoppers went into the store to get one, only to be told they didn't serve them. They said:
I was incredulous. It's maybe 20 percent poisoning. This is a city where there are a lot of reasons why people don't eat [meat], from religion to health to ethics.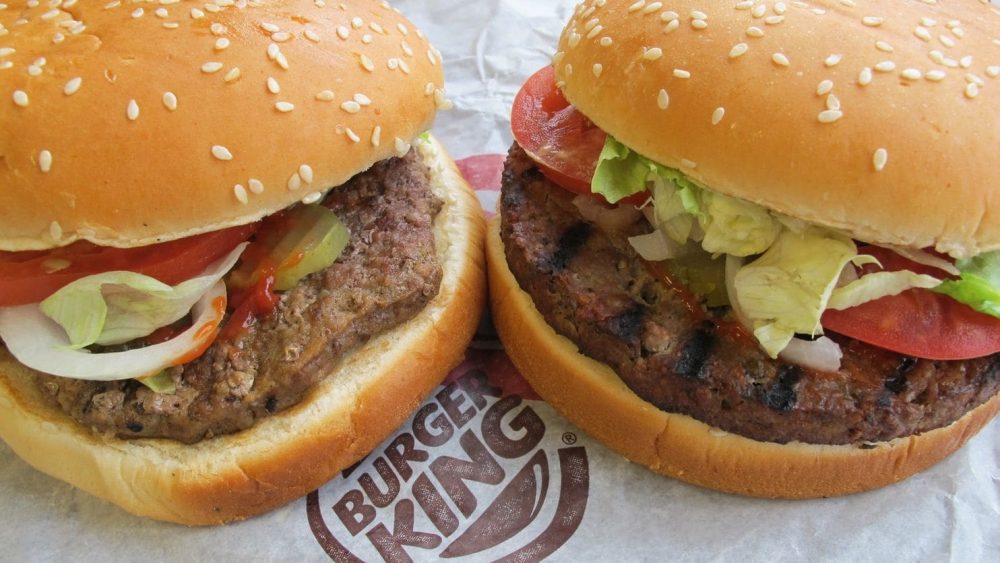 The franchise has since taken down the listing on its Seamless page, with a spokesperson for the company stating:
The issue has been corrected and the item is no longer listed as an option until we officially bring the Impossible Whopper to New York. We apologise for any confusion this has caused.

Any guests who ordered an Impossible Whopper through delivery in the New York area and have any questions may call 1-866-394-2493.
Sounds like whoever's on the other end of that line is going to be dealing with a lot of vegan beef.