The former vice president of Marketing for Tinder has become the world's youngest self-made female billionaire after shares of her new company Bumble went flying last week, with her 12% stake in the dating app now worth $1.6 BILLION.
Featured Image VIA
Whitney Wolfe Herd (what a name) launched Bumble when she was just 24, and now 7 years later it's gone public and went up 63% in its opening day, cementing billionaire status for the young entrepreneur.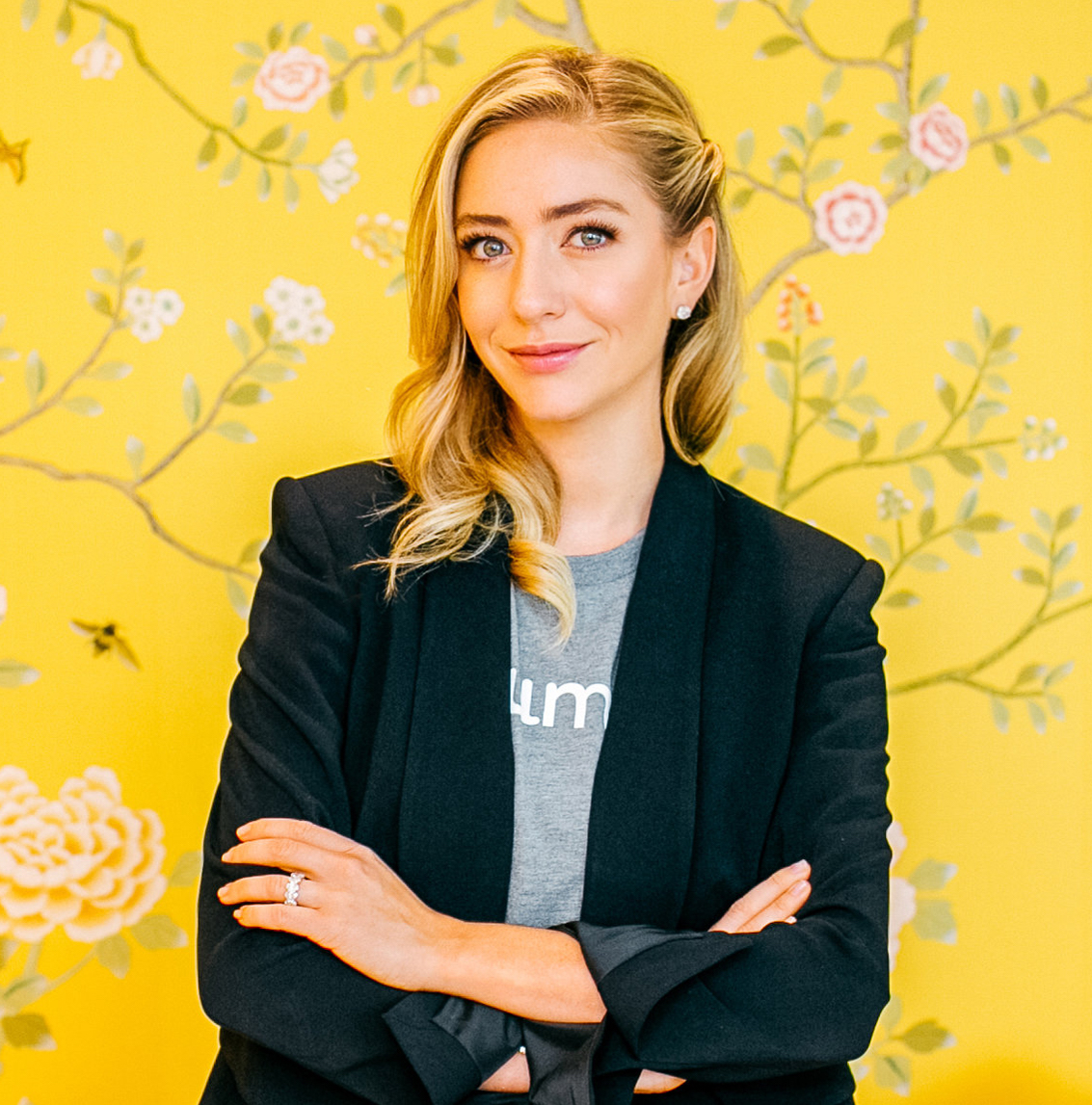 As reported by Forbes, Whitney founded Bumble in 2014 shortly after she sued Tinder, her previous employer, for sexual harassment. She alleged that her former boss and boyfriend, Justin Mateen, had sent threats, derogatory texts and stripped her of her co-founder title at Tinder.
Tinder denied all this, but the case was quickly and confidentially settled. Which I guess is where she got the startup capital to get Bumble going. Which makes Whitney's success story even more awesome given she has got the ultimate revenge on her former asshole employer/boyfriend by taking his money, starting her own dating app and essentially stealing Tinder's customers on their way to an $8 billion valuation. What a rush!
Yeah OK Amber is married to a wealthy Texan oil tycoon and her dad is a wealthy property developer, but still, she created a brand, built it from the ground-up, put in the work and in 7 years became a self-made billionaire.
31-year-old Bumble CEO Whitney Wolfe Herd joins a very small group of self-made, billionaire women.

She spoke with @emilychangtv about her company's IPO that climbed as much as 85% in its trading debut https://t.co/znJnXLMrEp pic.twitter.com/R5mNfz9eGC

— Bloomberg TV (@BloombergTV) February 11, 2021
Fair play to the lady – getting mega rich by capitalising on horny/lonely boys and girls everywhere who are just trying to get laid. Which begs the question – does Bumble even really work? I guess like most dating apps, it works better the more good-looking you are. Must be doing something right if it's making all this money anyway. Go Whitney Go!
For our latest round-up of the best & worst profiles and chat up lines on Tinder and the dating app world, click HERE.