If you've been on the internet in the last couple of days then there's absolutely no way that you wouldn't have seen the crazy video of a builder with a digger smashing up the front of a Travelodge in Liverpool in a dispute over wages.
Featured Image VIA
Or at least that's what we all thought the viral video was about. It turns out that whilst the builder believed that he hadn't been paid, he actually had been and the payment was just a bit late due to a glitch. An anonymous source revealed to The Sun that if he had bothered to check his bank account on Monday morning then he would have realised that he had received the £600 that he was owed: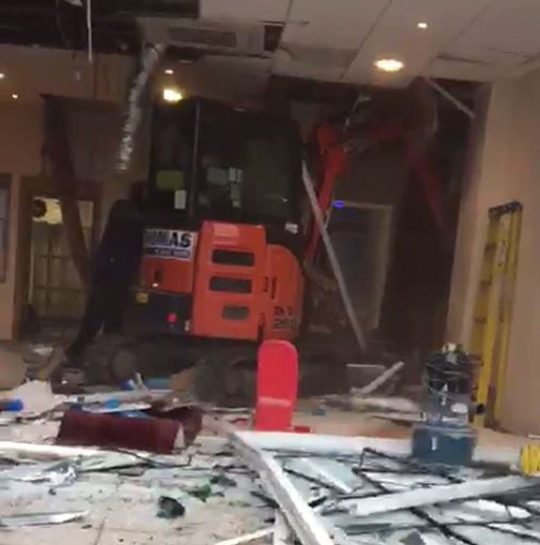 The money was supposed to go into his bank on Friday.

But there was some kind of glitch and it didn't go in until Monday.

He didn't check his bank account and didn't realise he'd actually been paid.

That's why he went mental and wrecked the place.
I mean I thought it was a pretty dumb course of action when he was actually beefing over £600 – how could you get so angry over not being paid that that you end up doing something like this?  But it's become even stupider now that he was still that angry after a weekend stewing on it and added to that he didn't even double check his account before he decided to go and trash the place. Complete idiot.
For more of the same, check out the original video of the digger. That was crazy.