A builder has become the first person in the UK to face no charges after killing three people in self-defence.
Featured Image VIA
Gurjeet Singh, 30, had been walking home in Ilford when he was cornered by Baljit Singh, 34, Narinder Singh, 26, and Harinder Kumar, 22, on January 19. The group, who were labourers armed with knives and a hammer, confronted Gurjeet over an 'outstanding debt'.
Gurjeet produced his own knife and stabbed the three men to death. CCTV footage of the incident showed Mr Singh going 'all Bruce Lee' as he defended himself, a source told The Times. The whole bloody clash lasted 13 seconds.
The Met Police confirm he was not charged with murder or manslaughter, and had himself suffered a 'crush injury' to the top of his head consistent with a hammer attack. He also had a cut to the back of his head and forehead, a 5cm cut to the left side of the head, and cuts to his hands.
He was charged with possession of an offensive weapon in a public place and remanded in custody for trial in February, but a jury found him not guilty in August at Snaresbrook Crown Court.
Amazingly, there are no pictures of Gurjeet Singh online, but here are the three men he killed – Baljeet Singh, followed by Harinder Kumar and Narinder Singh: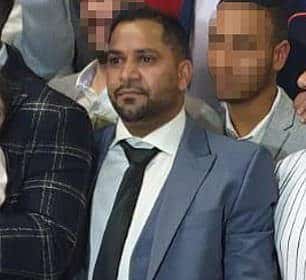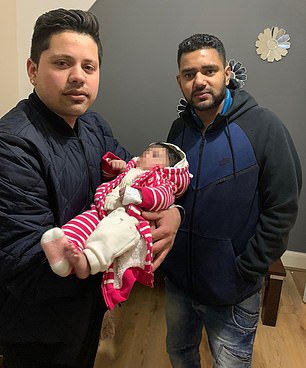 Two other men, Sandeep Singh, 29, and Harpreet Singh, 27, were jailed for their involvement. Sandeep got four years for wounding with intent and Sandeep had been designated getaway driver on the night.
The group had lain in wait for Gurjeep after seeing him at the Gurdwara, a Sikh place of worship, in Ilford. They had a bust-up with him the previous evening, the court was told.
A fight then broke out, in which the men chased and cornered Gurdeep. He killed three of them to save his own life, and the last one legged it back to a presumably very confused getaway driver.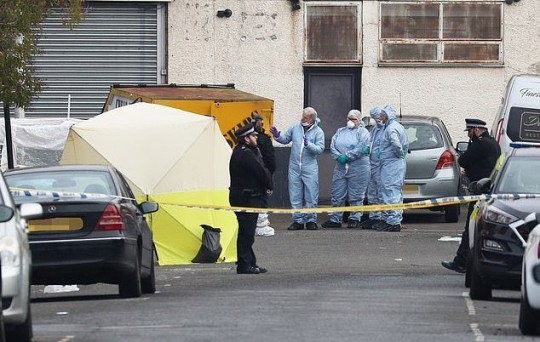 Witness Louis O'Donoghue arrived at the scene shortly after and said:
It was just chaos. It was like something out of a movie. Horrific. It was like a bad day in Bosnia.
A police spokesman said:
The Crown Prosecution Service decided that Mr Singh was entirely justified in using the force that he did – he had been attacked in a deliberate and calculated way with weapons, and had instinctively and proportionately responded to the threat he faced.

He is, therefore, not guilty of murder or manslaughter.
A great decision by the courts. There is some confusion over why Gurjeet Singh was found not guilty of possessing an offensive weapon, and there are a few theories floating around:
– He disarmed one of the attackers and used their own weapon against them.
– He pulled out a Kirpan – a ceremonial dagger that he had taken to the Sikh temple.
– It was his own knife but they let him off because of what a crazy situation he had been through.
Whatever the case, I think we can all agree justice was done in the end. We also got a timely contender for biggest badass of 2020. This guy was essentially 5-on-1 with armed opponents and managed to murder three of them and send the other two scarpering, with sources who viewed the CCTV comparing him to Bruce Lee. Then to add to the whole mysteriousness of it, there are no photos of Gurjeet Singh in the papers or on the internet. Who the hell is this guy?! A real bad motherfucker, that's for sure.
To watch a dude from Colchester fight off three armed robbers with his bare fists, click HERE. Another legend right there.