Remember back on that video game Blood where you could use a nail gun as a weapon? I always thought that looked like one of the most painful ways to go, and the story of this builder accidentally shooting himself in the crotch with one will probably confirm that too.
Images VIA
The guy is 22-year-old Sam Rees and he accidentally mistimed firing the nail gun, meaning that a three and a half inch nail was stuck in his crotch, pretty close to a major artery and more importantly his dick. He was quickly transported to a hospital near the site he was working at in Swansea, where he needed minor surgery to remove the nail which was embedded three inches into his crotch. Ouch.
Here's what Sam had to say about the experience (if you're squeamish then be careful of these photos):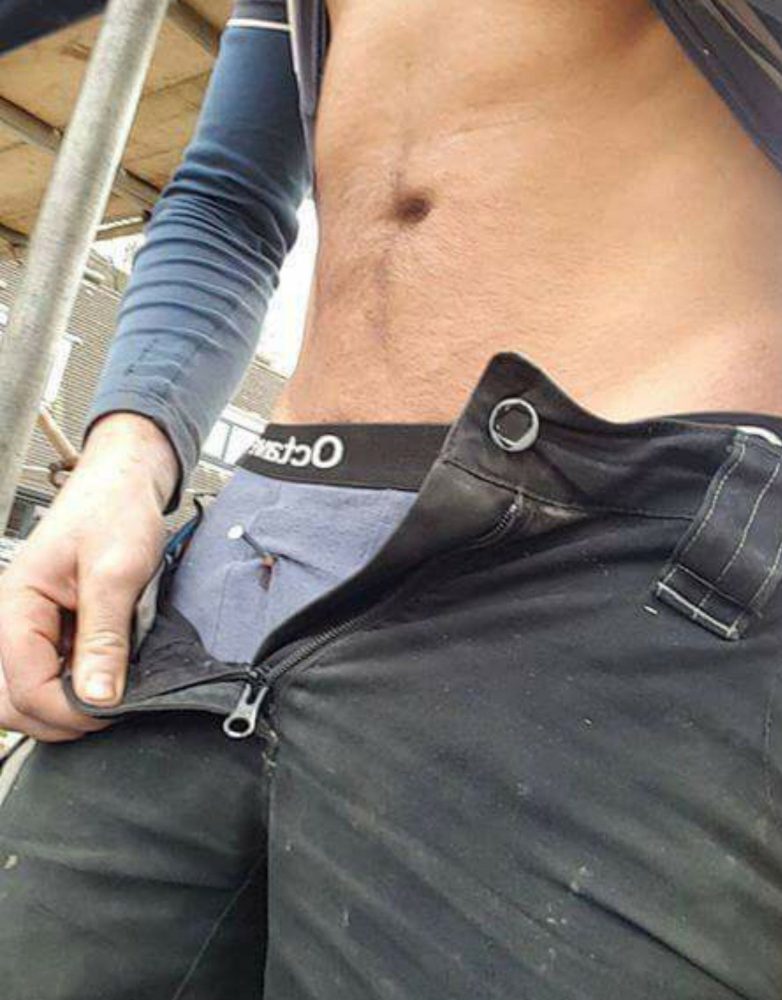 I was using a nail gun outside and unfortunately I was using it to fire something towards me and the nail just ricocheted and went into my groin.

The nail was 90mm long and it was embedded 70mm deep. Doctors said it missed my artery by 10mm. If I had pulled it out myself I would have bled to death.

I didn't really realise how serious the whole thing was until I got to the hospital. I had to have minor surgery to take it out – but having the drip in my arm hurt more.

I have been having a bit of stick from my colleagues. But if you do something stupid you expect it.
His colleague Matthew Meagher, 30, drove Sam to hospital and gave his version of events too: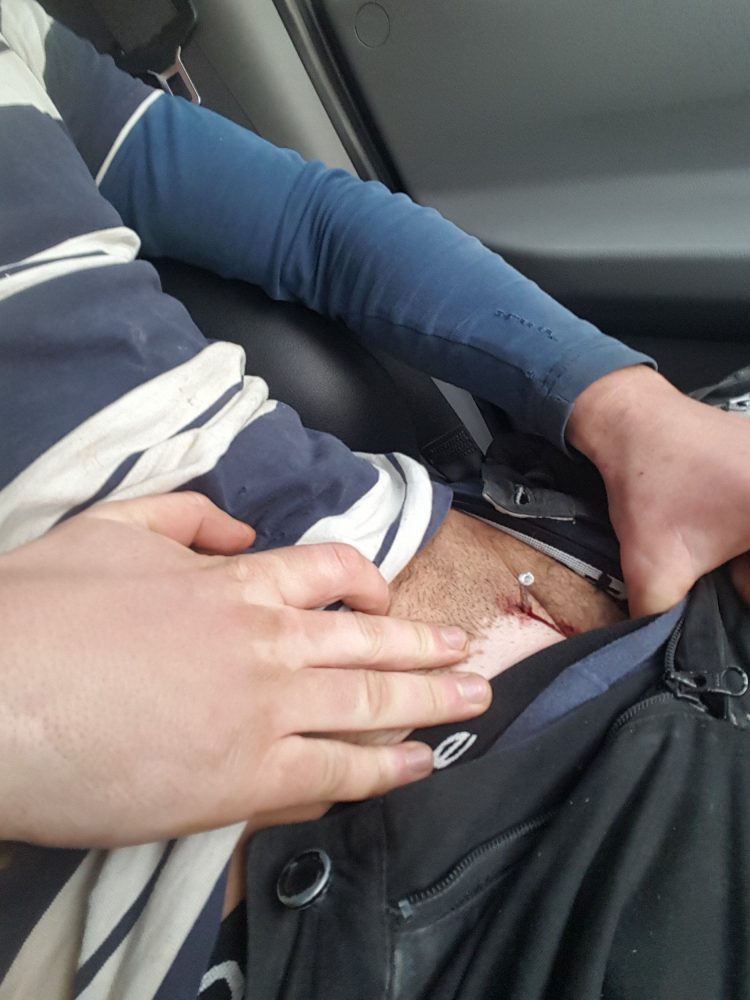 For want of a better phrase, the nail was pretty much through his dick.

He came over to me and said he'd shot himself. It's something that shouldn't happen, and at first I couldn't see anything. And then I saw it. I just went white. I couldn't believe it.

When we got to A&E we were told to wait, but when we showed them where the nail was his was rushed straight to surgery.

It makes your eyes water. Even looking back I'm flinching. I'm very relieved it wasn't me. I had a couple of dates coming up that weekend.
Lol what a player – just the couple of dates at the weekend. In all seriousness though, Sam is now recovered and said to be doing well. Kinda crazy how he even managed to get the nail in there in the first place though – what exactly was he doing to get it embedded right on his crotch? That's a pretty unfortunate aim right there.
For more nail guns, watch this TV presenter almost shoot herself in the face with one. Close.