Police in Scotland have their tails between their legs after being forced into making an embarrassing apology to J Chandler & Company — the distributor of Buckfast — who accused them of discriminating against the brand and threatened them with court action.
This comes after police officers not only encouraged retailers to stop selling the drink, but also tried to convince them to "bottle mark" it — putting stickers on the bottles to mark them out as a drink linked with crime.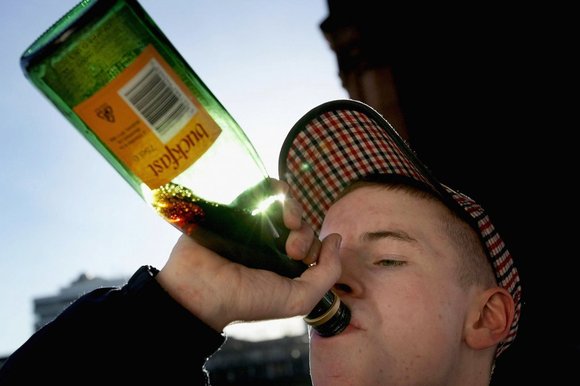 The police have now said that they "will not request licensed retailers, situated anywhere in Scotland, to cease stocking for sale Buckfast" and apologised for any "distress or inconvenience" caused.
If you're unfamiliar with Buckfast, it's a fortified tonic wine that's not too strong at 15 % but makes up for this by also containing a shit load of sugar, caffeine and other chemicals. Drinking enough of it will have you feeling properly mashed in no time.
Graeme Pearson, Scottish Labour justice spokesman, rued the decision:
"It's disappointing that police in Scotland have backed down and made an apology to the makers of Buckfast, as the court case would have clarified the position for the future in this matter."
"The link between caffeinated drinks and crime has been proven in numerous studies, both in the UK and abroad, and more needs to be done to tacke the impact that these products have on our communities."
A police spokeswoman in Scotland said: "We can confirm that there has been an amicable settlement between Police Scotland and the owners of Buckfast."
So is Buckfast any worse than say, whisky? Does consuming irresponsible amounts of alcohol result in the same anti social behaviour regardless of brand? Or is Buckfast, readily available and at a relatively cheap price, the main culprit? Let us know.
☛ Read Next: The 7 Deadly Sins Of Frosty Jack's