Probably the most iconic image from the BLM protests, at least over here in the UK, was the photo of personal trainer Patrick Hutchinson rescuing a guy who had just been battered by 'protesters' outside Southbank Centre in London last Saturday.
Featured Image VIA
Here's a reminder: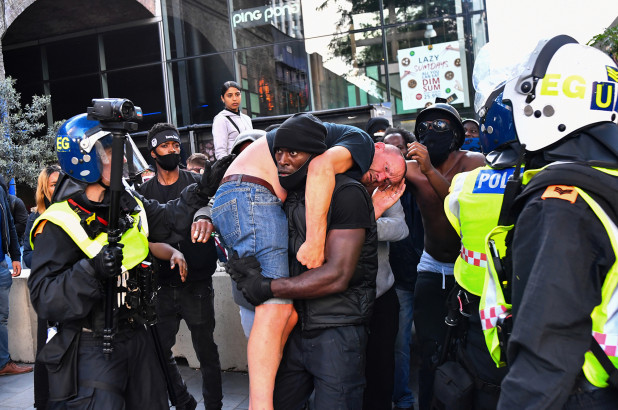 Every outlet sold the image as a BLM activist saving a far right 'football lad's life out of the goodness of his heart, but many pointed out it was unfair to label the victim as any sort of racist or troublemaker because after all we can't say for sure what he was doing there in the first place.
Well according to Metro, the man has now been identified as 55-year-old delivery driver and hardcore Milwall fan Bryn Male, who had traveled from Basingtoke, Hampshire to London with the intention of protecting historic statues. Now I don't want to generalise Millwall fans or anything but let's just say they have a bit of a reputation for hooliganism and racist behaviour.
Get a load of the Milwall tat on Bryn's leg – that's how you know he's hardcore I guess: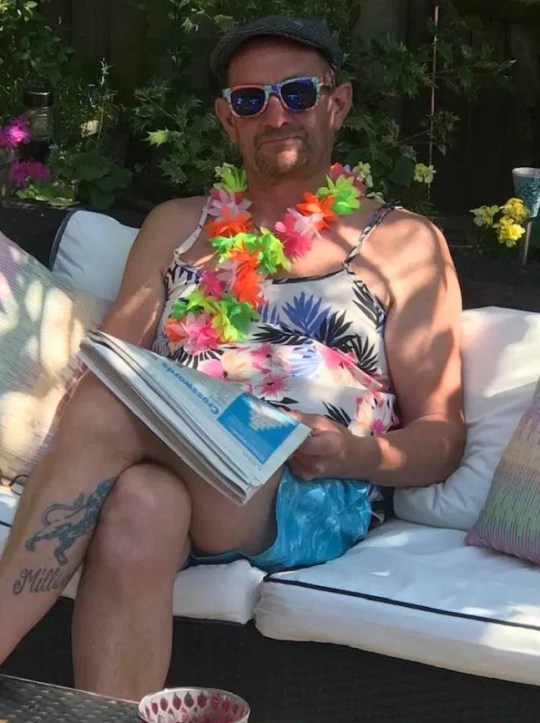 A source close to Bryn told The Sun they were not surprised to see him on the news as he would 'always go up on the train for protest marches in London':
He's in his 50s and I'm not sure why he's getting involved in stuff like this.

It could have been a lot worse for him — he could have been killed.

That man who rescued him, Patrick, is a hero. He's clearly a great guy and he just swooped and got him to safety and away from danger.
Well hopefully this is a wake-up call for Bryn and others like him and I really hope he gets in touch with Patrick Hutchinson and thanks him personally. It's the least he can do. I'd also recommended he sit the next protest out, and probably every other protest for the rest of his days.
Bonus clip – Patrick's daughter goes nuts when she sees her dad on Channel 4 News. Aww…
At my house Patrick daughter just seen him on tv @Channel4News watch the kids reaction @kemenzerem @Channel4 #channel4 #channel4news #patrickhutchinson #blm #BLMUK #herouk pic.twitter.com/FKIUw6h6tc

— AKA Kiddz (@AkaKiddz) June 14, 2020
For a supercut of 'far right' football lads fighting BLM protesters in London, click HERE.