Secrecy has surrounded the Breaking Bad movie ever since it was announced at the end of the year, although we do know that it will revolve around Jesse Pinkman and his life after he escaped the Neo Nazis at the end of the series. Oh come on that isn't a spoiler – everyone must have seen it by now!
Featured Image VIA
Anyway obviously the fact that Walter White is lying dead on the floor at the end of the show hinders the chances of Bryan Cranston making an appearance in the movie, but he's neither been willing to confirm or deny his presence in interviews. Cranston was appearing on the Red Carpet at the 2019 Tony Awards recently and had the following to say about the chances of seeing Heisenberg again: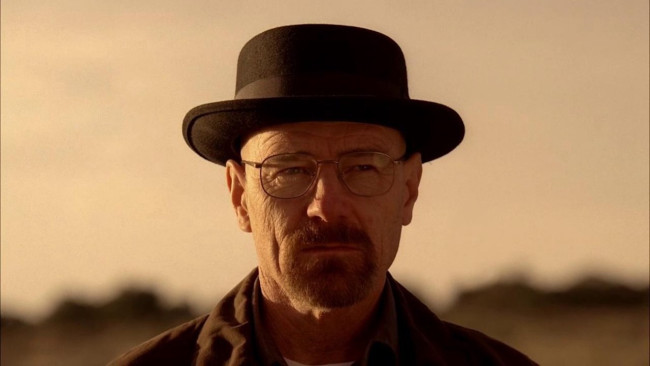 Well, rigor mortis has a way of allowing that to happen.

Could be a flashback, or a flash forward. I'm still dead, Walter White, I don't know what [could happen].
I mean it sounds like he's going to be in it again doesn't it? Just keeping us all on our toes so when we do check out the movie – if we haven't had it spoiled for us beforehand of course which is highly likely – we can all let out a collective whoop of joy whenever he appears on the screen. And you know you're going to enjoy that, so props to Cranston for keeping us in the dark on this one. Only gotta wait until 2020 for it.
For more of the same, check out the connections between The X Files and Breaking Bad. Way deeper than you think.