I think if you did a poll of most people in this country, the majority would agree that the worst part of Christmas dinner is definitely the Brussel Sprouts, so why anyone would want to inflict any more of that flavour on your taste buds is beyond me, but the guys at Sauce Shop have decided to do it anyway in the form of a Brussel Sprout flavour ketchup?
Images VIA
The ketchup is made exclusively by Sauce Shop for Amazon and will set you back just £3. In fairness, it does sound slightly better than a bunch of squashed up Brussel Sprouts in a jar with the official synopsis from Metro.co.uk saying the following: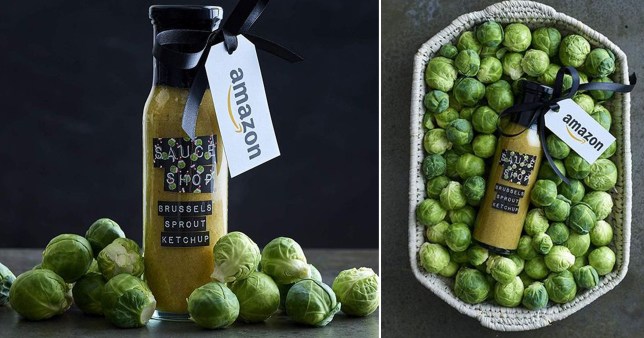 Each bottle contains around 15 British Brussels sprouts, with a sweet, nutty flavour.

They're blended with cloves, nutmeg and cinnamon – to give a fruity, festive finish.
Still not convinced myself, but if you've read this far then I guess you're at least intrigued by the concept. Apparently it will be really good for your Boxing Day leftovers, in a turkey sandwich or even as part of your cheeseboard. Sounds more to me like something for the office Secret Santa as it's kinda quirky and kooky and probably looks a bit more expensive than it actually costs when it all comes down to it. Perfect.
If you're concerned about these kinds of things, it is suitable for vegans and vegetarians and starts shipping from December 2nd. Go go go.
For more of the same, check out these battered vegan Brussel Sprouts you can also get this Christmas. Why?