We've got a strong contender for scumbag of the year, as a guy (a kid, we assume) sent nude pictures of his sister in a bid to get a computer for a tenner.
Images VIA
Not only did his sick plan not work, but he seriously did his sister dirty and creeped out the seller in the process.
This whole thing came to light when screenshots of the exchange between the man flogging his old PC and the most repugnant brother in the world made their way online.
At first the culprit tries to convince the seller into giving him the computer for £10 and a social media shoutout (down from £800), but when this doesn't work he turns to desperate measures.
Check it out below (and yes, the nudes are blacked out – if you came here for those then you're sick too).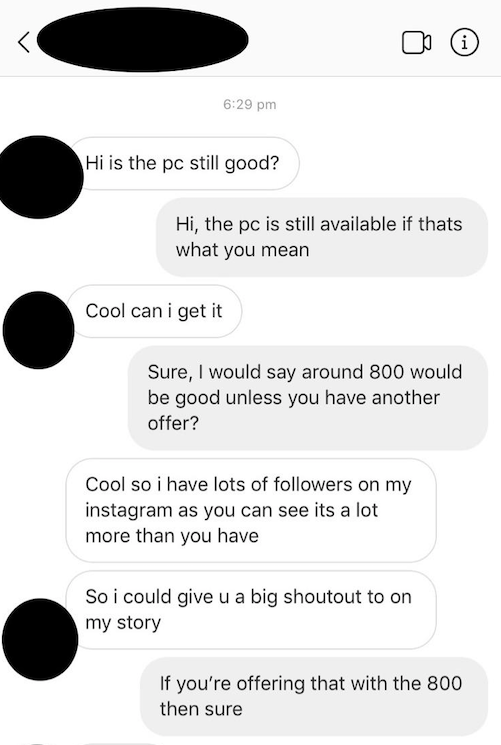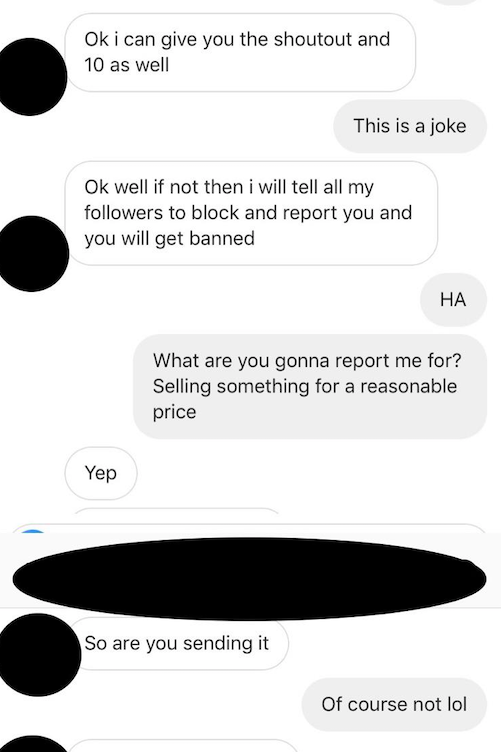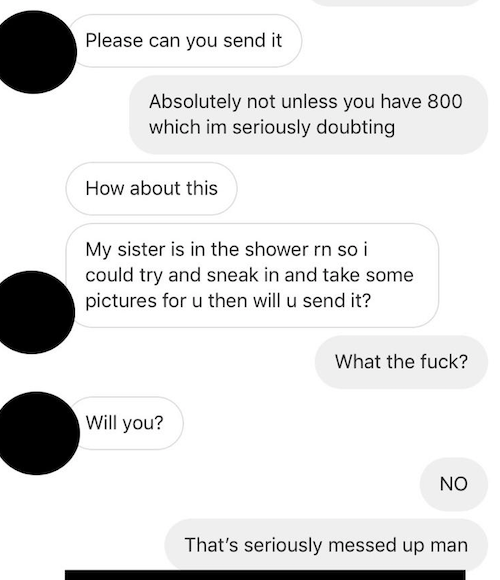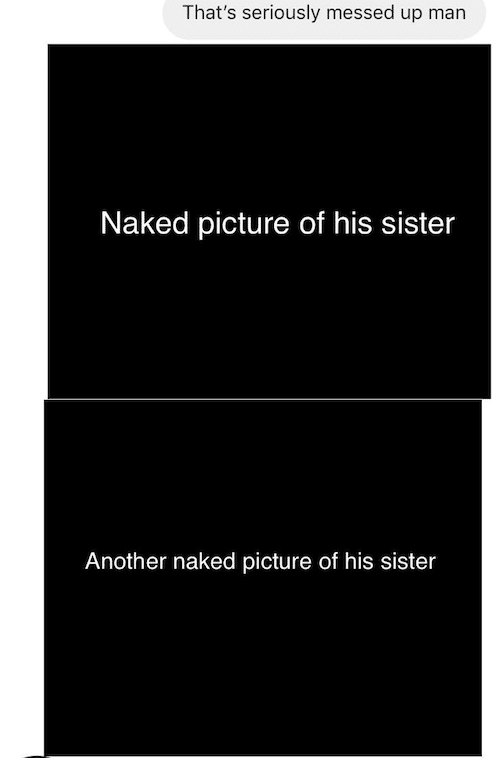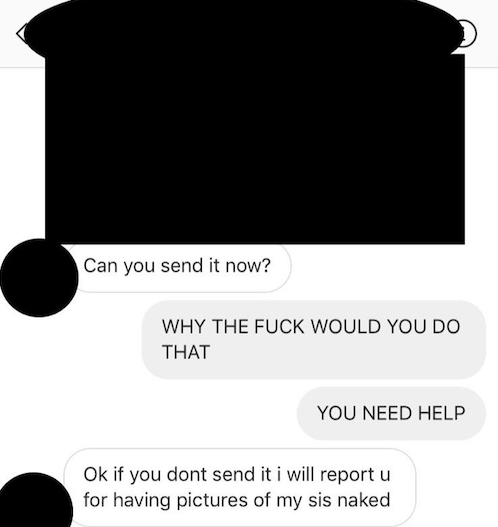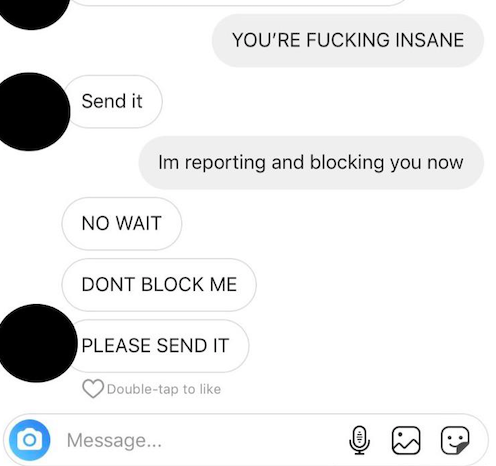 Unfortunately we don't know who the guy is, but no doubt he's been blocked from Insta for his actions. Worst brother ever.
For more crap families, check out this kid who tricked his mum into thinking she'd won the lottery. Arsehole.