When you look at this photo of Brooklyn Beckham posing with fiancée Nicole Peltz, what do you see? Two happy, relaxed, young people in love? Or a dangerous toxic male promoting the idea of domestic abuse by choking his helpless, long-suffering girlfriend to death on camera?
Featured Image VIA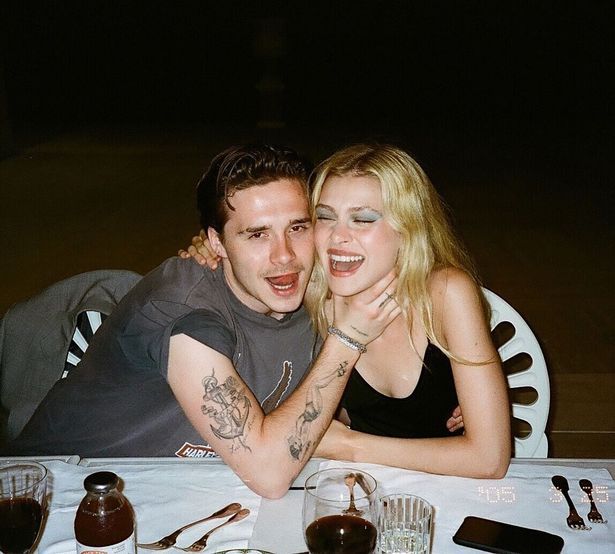 According to the KWRO Women's Rights Organisation, the picture is "disgusting" and makes light of the victims of domestic violence.
Founder Dianna Nammi has called on 21-year-old Brooklyn to apologise for the photo, saying (via the Mirror):
It is disgusting and I think with serious matters no one should allow themselves to make a joke.

This is very important, an organisation like ours has seen so many women become victims of honour based violence, domestic violence, forced marriage – and they have been strangled by their own family and they have been killed by husbands, partners or boyfriends.

So we are talking about real life, even if it's a joke it is disgusting in my opinion. I think it should be banned from Instagram this kind of picture.
Jesus, get a grip (pardon the pun). She even thinks the Beckhams should get together to publicly denounce the photo:
I think this is sending a very wrong message, a very dangerous message to young people especially.

This kind of attitude is not acceptable and both men and women, especially women, need to be respected and their life needs to be celebrated.

His family need to discuss it to say something in the media that they are not that approving of that, because of their position especially.
Funnily enough, the charity didn't have anything to say about the photo of 25-year-old Nicole putting the same move on Brooklyn – while he's trying to shave no less!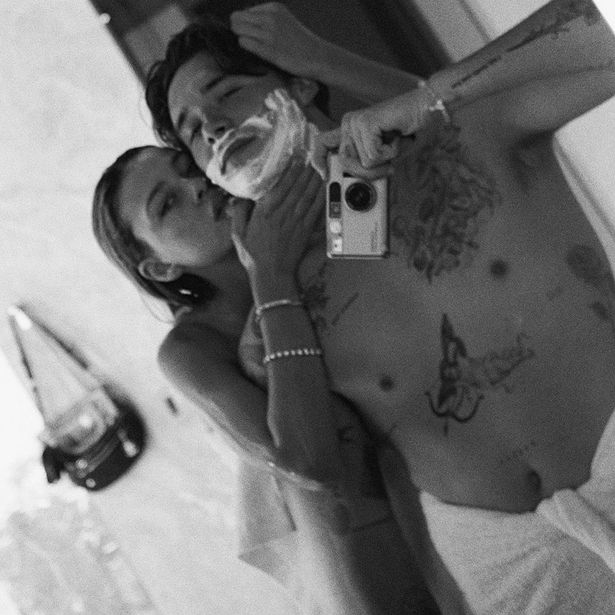 The craziest part is that Nicole took the photo of Brooklyn playfully "choking" her down after a bunch of morons on Instagram also criticised the pic. I mean seriously, what a ridiculous overreaction to an innocent picture of a young couple at dinner. Look at how hard she's laughing and how obviously happy she is in that photo – is that what the haters are really upset about?
Just another example of people in 2020 looking to be offended at any opportunity. Obviously domestic violence is a serious issue that should never be glorified but if you're looking at either of those photos and see a glorification of violence at all then I don't know what to tell you. We live in a world where we are so obsessed with how we personally interpret things, that the individual's intent no longer comes into it. Pretty sad if you ask me.
For the time Brooklyn Beckham was banging a model who used to work as a Victoria Beckham lookalike, click HERE. Freud would've had a field day with that one.