Brock Lesnar completed his own fairytale story when he showed up at UFC 200 last week in the main event and defeated top ranking heavyweight Mark Hunt by unanimous decision after a five year break from the sport.
Featured Image VIA
It looks like the fairytale might be over though, as Lesnar was flagged last night for a potential doping violation stemming from a USADA drug test on June 28th. No other details are clear at this moment other than the fact that Lesnar tested for a banned substance on that date, but in a press conference he's vowed to 'get to the bottom of this' as well as protesting his innocence. Everyone is going to do that though so it doesn't really make any difference to the story.
However, USADA spokesperson Ryan Madden has admitted that Lesnar passed multiple tests before June 28th sample, so there could be some kind of anomaly: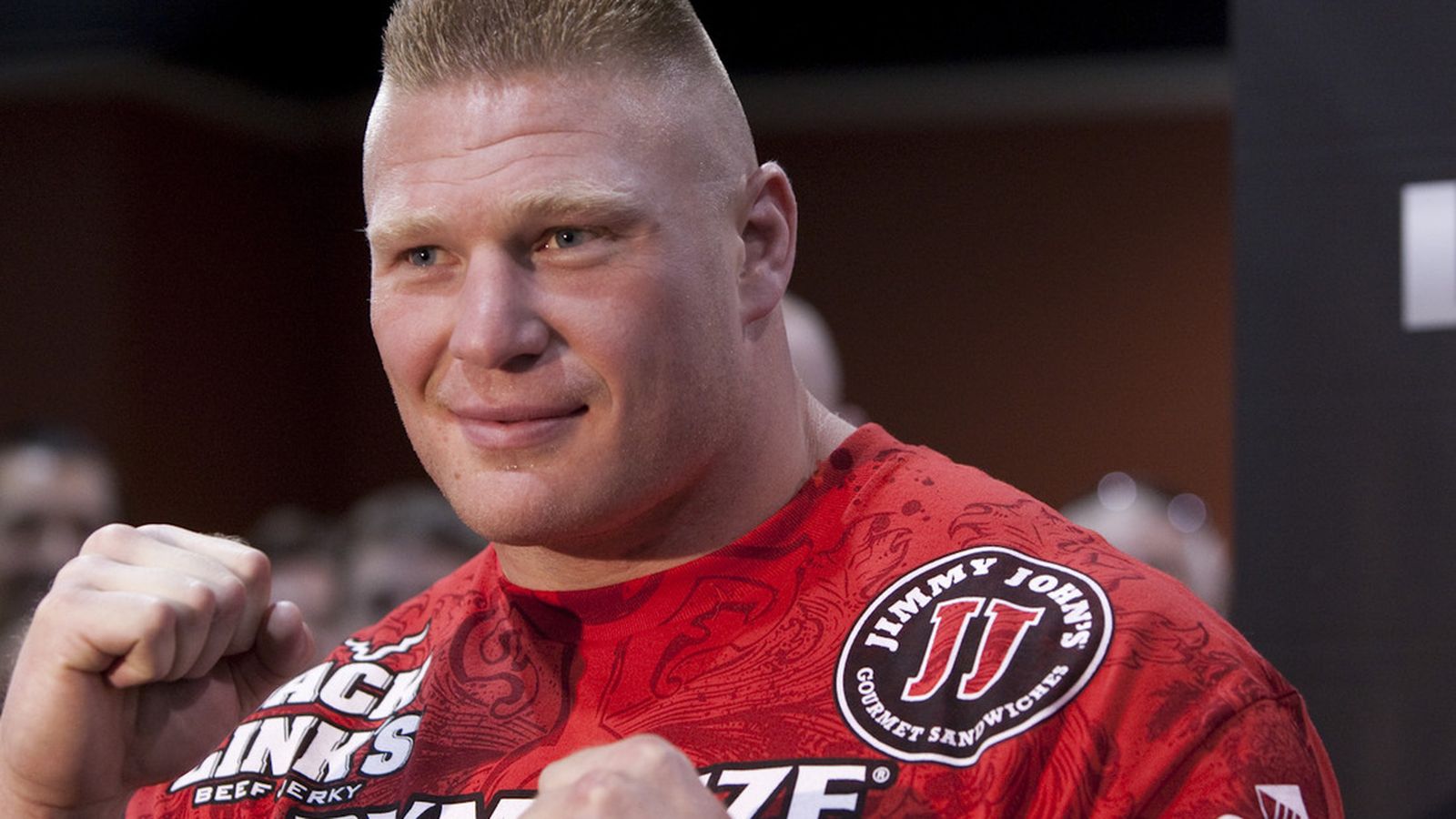 With Mr. Lesnar having spoken publicly about the issue, I can confirm that he has been notified of a potential anti-doping policy violation, stemming from an out-of-competition sample collection on June 28, 2016.

I can also confirm that the results from his previous samples collected by USADA were all reported as negative.

Although USADA will not be providing any further specifics of the case at this time, I can tell you that Mr. Lesnar, as with every athlete under the UFC anti-doping policy, will be provided full due process under the rules.
Interesting. I guess we'll just have to wait and see how this plays out, but it would be an absolute disaster for the UFC if Brock was found guilty, especially after the Jon Jones fiasco last week (FYI Lesnar was allowed to fight whereas Jones wasn't because the sample came back after his fight). Mark Hunt is already threatening to quit UFC if he doesn't receive half of the winner's purse for the fight and the whole credibility of the sport would be tarnished if two of its biggest stars were found to be cheats.
Big couple of weeks for the UFC, especially after it just got bought for $4 billion.